Australian solutions platform Winedepot has launched its 10,000-pallet climate-controlled national distribution centre in the Albury-Wodonga region, as well as signing on wine label Henschke to its growing customer portfolio this week. Food & Drink Business spoke with CEO Dean Taylor on the new NDC, as well as the Australian wine industry's relationship with ecommerce.
Windepot – established by Digital Wine Ventures and Australia Post in 2019 – assists producers, distributors, importers and retailers by fulfilling orders from inventory reserves held in 'depots' in order to service key markets. In October, it signed on Casella Family Brands, alongside [yellow tail], Peter Lehmann, Morris of Rutherglen, and Baileys of Glenrowan clients.
The new NDC will support Winedepot's existing network of depots and provide local wineries with access to a regional storage and distribution hub.
"The National Distribution Centre has the capability of being expanded to 25,000 pallet spaces if required, providing us the opportunity to increase our presence in the bulk packaged wine storage market, at a time when Wine Australia is warning that the global over supply of wine will be its highest in at least 10 years," said Digital Wine Ventures CEO Dean Taylor.
"Strategically it makes a lot of sense. Not only will it make Winedepot's Smart Logistics Solution more appealing to NSW and Victorian producers but also provide an important resource to support the Direct-to-Trade Marketplace when it goes live later this year."
The rise of alcohol online
Winedepot said it has experienced "exponential growth" through COVID-19, which "we feel very lucky about, and know a lot of other people are suffering, so as a business we want to do as much as we can to support others in this challenging time," said Taylor.
A record number of customers have signed up to the Winedepot platform as Australian consumers shift alcohol purchasing from retail to online.
One of the most recent launches in the ecommerce space in Australia is Amazon's launch of a its Wine, Beer and Spirits store earlier in June.
Taylor said he was excited by Amazon's push into the alcohol category, with Windepot's platform giving smaller wineries and labels the opportunity to be showcased on the Amazon store.
"The larger wine companies I expect will work directly with Amazon and its fulfilment centres," Taylor told Food & Drink Business.
"Businesses like Treasury Wines and the Accolade Group, I can see the store be quite powerful for them because it will be an opportunity to develop direct-to-consumer channels. 
"For us at Winedepot, we're one of the few businesses that can meet a service level that can meet Amazon's expectations. It's a massive opportunity as an aggregation service to the likes of Amazon to bring thousands of small brands and interesting product SKUs to the site, without them having to open hundreds of separate accounts."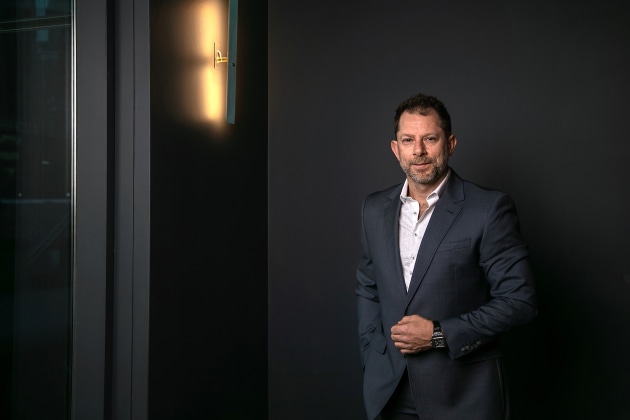 "It allows the customers we are working with to play in that channel at a low cost and with a low resource impact on their business."
New technology uptake in the Australian wine industry has moved slowly in comparison to other industries such as technology and fashion, says Taylor, as many wineries take a conservative approach. 
"Generally, the industry has been slow to adapt but the wineries that have started to invest in the area have come in leaps and bounds," he says.
"They've made enormous progress over the past few months, particularly because they've had to rely almost entirely on online sales to generate revenue. I think the entire industry has realised it has underinvested in this area for quite some time and there's been such a rush towards ecommerce now. The specialists have been overwhelmed with the demand so from our perspective it's really exciting and encouraged."
Leveraging into B2B
Later this year, Winedepot will launch its Direct-To-Trade marketplace, which will allow wine producers to connect with 60,000 licenced venues, with the potential to reduce their cost to service this market by an estimated $770 million per year.
"Traditionally those trade sales have been managed through distributors – the venues buying those products want it to be delivered quickly after they place the order and it's difficult for wineries to do that from the other side of the country," Taylor told F&DB.
"Leveraging our smart logistics solution platform, we're launching an online marketplace that will allow wine suppliers to trade directly with trade buyers. Similar to the direct-to-consumer channel, it is far more profitable because it takes away the layers of middlemen that are between them and the buyer.
"It also allows them to develop a direct relationship with buyers, which I think brands all over the world are embracing the ability to do that with their consumers and use their buyers as evangelists to sell their brand story."
This week, Winedepot signed on the 152-year-old Australian wine label Henschke, which "is as close you can get to royalty in our industry".
"They have created an iconic brand that is highly respected all over the world. Their 'Henschke Hill of Grace Shiraz', which sells for $865 per bottle if you can get your hands on some, is undoubtedly Australia's most famous single-vineyard wine," said Taylor.
"It will be an honour for Winedepot to help them deliver the much acclaimed 2015 vintage of this legendary wine, which has received 100 /100 points from leading wine critics such as Nick Stock, Executive Editor for JamesSuckling.com, and Andrew Caillard, Master of Wine."
Digital Wine Ventures (ASX: DW8) is an Australian Publicly listed company, investing in technology driven ventures servicing the $300 billion global wine industry.