Ensuring product safety is one of the biggest challenges faced by food and beverage manufacturers. It drives how plants are designed and equipped, and how food is processed and packaged. AUSPACK takes a look at this vitally important area of food processing.
Consumers are increasingly concerned about the safety of their food – especially if the product hails from another market.
While the Australian food industry has a good reputation for supplying safe food, we have our fair share of food scares and product recalls.
According to HACCP Australia, the estimated number of food poisoning occurrences exceeds two million per annum, and there are many more cases of injury from foreign bodies.
The cost effect of these failures is high, and is steadily increasing through harsher penalties and increasingly, litigation.
A major food safety incident can also have catastrophic consequences on brand value and customer loyalty.
Risky business
As production speeds increase, so too has the risk of defective products reaching retailer shelves. Usually products are recalled due to undeclared allergens, pathogens, and physical contamination.
Over the last year in Australia, we saw Unilever recall its Blue Ribbon ice cream due to the presence of plastic in some tubs; Tripod Farmers mop up the spill from a lettuce contamination; and Lion and Coles recall a range of fresh and flavoured milk products sold in Western Australia due to an increased microbial count.
More recently, George Weston Foods had to recall 11 of its garlic bread products after two small pieces of plastic were found in a margarine blender .


While some factors, such as bacterial growth, can never be completely controlled, other safety issues can be addressed and prevented with the right equipment and sound policies and procedures.
Any reputable manufacturer will have measures in place to ensure adherence to strict regulations and guidelines around handling, preparation, and storage of food.
Beyond these measures, they are also looking to advanced technology to tighten control on the production line and reduce the risk of product recalls.
Keep a clean routine
Good hygiene practices, including strict wash down policies between production runs, go a long way towards eliminating contamination risks.
Off-the-shelf and custom built washing solutions are available from companies like Rhima Equipment (exhibiting at AUSPACK on Stand 451), whose products are compliant with HACCP guidelines and local environment regulations.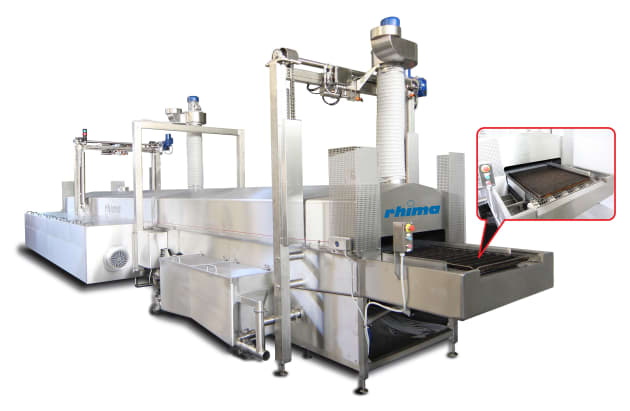 Machine engineers are also making the task of cleaning easier, by designing equipment for ease of access and cleaning, to ensure the highest safety standards.
As visitors to AUSPACK 2017 will observe, modern processing equipment typically has smooth edges and rounded corners, and minimises the grooves and surfaces where production material can accumulate and potentially cause a contamination risk.
The use of food grade stainless steel throughout machine construction reduces risk of rust and improves sanitation. Such is the case with the new Urschel DiversaCut 21110A from Heat and Control (Stand 72), designed for slicing and dicing fresh produce and meats.
Inspect and detect
When it comes to preventing a contaminated product leaving the production line, one of the most most significant areas of advancement has been in the field of inspection technology.
This type of equipment has come to play a crucial role in safety and quality control, with the latest X-ray inspection technology allowing the detection of the most minute particles and allergens.
With the arrival of pulsed X-ray technology, such as the Heuft eXaminer II XB to be showcased by Foodmach (Stand 260), full bottle, can, or pouch inspection can now be achieved at much higher speeds, with higher detection rates and lower false rejection rates. Other advances include the ability to eliminate all inspection blind spots with zero emissions. Reduced X-ray exposure allows much more time for the advanced self-learning software to analyse the product image to assess for fill height, foreign bodies, package defects and leaks.
According to Matthews (Stand 56), for many businesses, automating inspection is the best solution. Inspection systems not only have a higher detection rate than humans, but they are also able to streamline and improve the line's efficiency. Automating inspection drives quality improvement through repeatable and reliable inspection, with automatic data capture to measure reject rates and alert operators.
Processing precautions
Processing methods with built in safety solutions are continually being developed.
In beverage processing, as one example, aseptic filling is gaining ground, particularly for sensitive products such as dairy and fruit juices.
Companies such as Krones (Stand 466) have developed technology which ensures safety for the consumer, keeping in mind that many drinks react sensitively when given preserving media or are exposed to thermal stress. Krones' aseptic lines can handle wet or dry sterilisation according to need and are able to sterilise preforms or PET containers, depending on the system.
FB*Propak (Stand 76) is another company leading the way in beverage processing technology to produce shelf stable products. Its ESL Ultra Clean technologies have helped local companies achieve 90-100 days shelf life for fresh fruit juices that contain 40% pulp.
Sealed for safety
In food packaging, seal integrity is an important part of maintaining shelf stability and product safety. A number of exhibitors will demonstrate sealing solutions, like zip-lock closures from ITW ZipPak (Stand 17), tray sealing equipment from Proseal (Stand 420) and tamper-evident shrink sleeves from The Le Mac Australia Group (stand 275).
Just launched by Result Group (Stand 38) is Fresh Lid, an innovation in resealable packaging. This unique structure is pre-printed with two laminated layers and is applied to a base rigid container or used in a flow wrapper, delivering reclosable use. Fresh Lid is ideal for fresh produce and all ready to eat snacks as well as bulk products.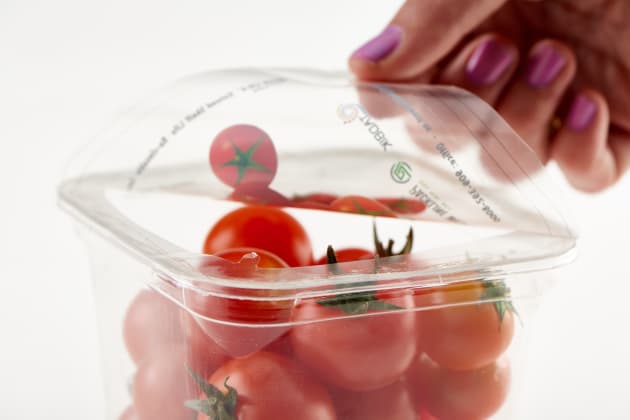 Fresh Lid can be applied on existing automated packaging machines and eliminates the need for additional self adhesive labels directly onto the film. It is fully recyclable, lightweight and easy to open and reclose whilst keeping the product fresh for longer. An easily identifiable tamper feature is also available. Using less plastics than traditional clam shell style packs, Freshlid reduces waste, and cost of materials all while increasing shipping efficiency and extending shelf life.
These are just some of the many examples of products on show at AUSPACK 2017 that address the significant challenge of food safety.