The sustainable eating trend continues to gain momentum as the debate over the origin of food heats up.
A company which links consumers with sustainable restaurants through an "Uber-like" app hosted a lunch in Sydney yesterday to raise awareness of issues surrounding food sourcing.
Called OpenTable, the online restaurant reservation platform claimed consumers were still in the dark as to ethical sourcing, despite showing a strong interest in sustainability.
Its 2017 Sustainable Dining Report reveals that 76 per cent of 18-24 year-olds say that sustainable and ethically sourced foods are important to their overall dining experience.
Further to this, 39 per cent of Gen Y admitted to cutting their meat intake in the past few years.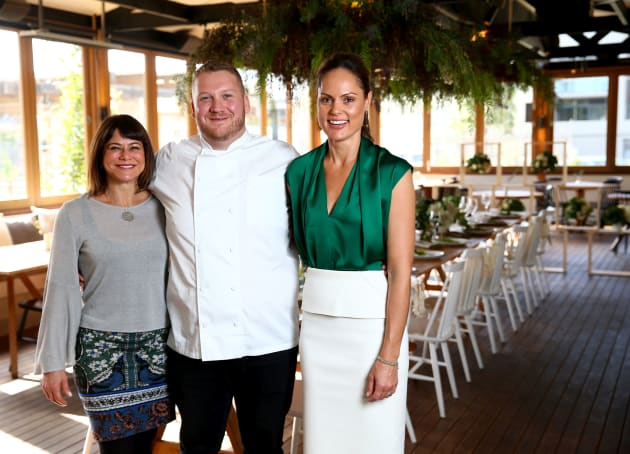 Nutritionist, TV chef and sustainable food and dining expert Zoe Bingley-Pullin (pictured above with OpenTable APAC VP Lisa Hasen (left) and Acre head chef Gareth Howard), said consumers of all ages and backgrounds were increasingly opting for local, organic produce that has minimal environmental impact.
"Many are turning towards a more plant-based diet, such as vegetarianism and veganism," she said.
Bingley-Pullin told Food & Drink Business consumers were more keen to buy from food companies that offered full transparency as to the origin of their food.
She said we needed to get away from a system where brands "buy" their credentials through the Health Star Rating system or the Made in Australia logo, and introduce legislation that ensures the origin of products is as clear as possible.
The Government's Country of Origin labelling system's new requirements respond to the need for information about where food is grown, produced, made or packed, and what percentage of the ingredients come from Australia.
"Saving money and taste are key drivers for consumers, so if we can increase our focus on seasonality and provenance, and get closer to the source, we can tick the boxes for them," Bingley-Pullin said.