Lyre's Non-Alcoholic Spirit Co. secured $16 million in growth capital from its completed seed round funding, the most material investment on record for the category.
The seed round was structured in three tranches over a 12 month trading period, a necessary process to ensure the business was sufficiently capitalised to support what Livings describes as "planned, lightning-fast growth with controlled capital consumption".
Major participants in the seed round include VRD Investment, Doehler Ventures, DLF Venture and Maropost Ventures with a number of European, American and Australasian family offices and HNWI also participating.
Lyre's co-founder and CEO Mark Livings said the brand was created to "shake up the drinks category and put the choice back into the consumer's social occasion".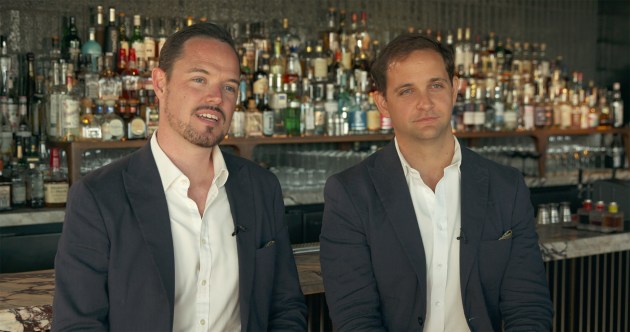 Livings and Carl Hartmann launched Lyre's 18 months ago and have introduced 13 products since then, with more on the horizon.
Hartmann said: "The investors we've brought into this business see value well beyond the short to medium-term impacts of the pandemic and will bring significantly more value beyond their participation from a capital perspective. Good companies with strong fundamentals and a truly unique market offering can always raise money, even in challenging times."
The capital will be invested in core product growth, category innovation and new market expansion.
Livings said: "This growth positions the Lyre's brand for continued success and leadership with high quality non-alcoholic alternatives in one of the fastest-growth consumer brand categories in the world.
"Our business anticipates and matches the trends of the consumer and culture and our current product innovation is being developed to match alcohol spirit flavours and styles."
The non-alcoholic category is rapidly emerging with triple-digit growth* experienced globally in the last 12 months driven by health, lifestyle and responsibility factors across all age groups.
Despite a challenging 2020, Livings said the company focused on the direct-to-consumer segment and delivered over 400 per cent monthly recurring revenue growth since January, exceeding all forecasts the company had previously set.
Livings said: "Lyre's is a black swan emergence of an entirely new consumer products category.
"The next year demarcates our business evolution from a start-up to a true multinational beverage company, with manufacturing in multiple, global locations, compliance for new markets and continued recruitment firmly at the top of our task list.
"I can't wait to see what we can do in our next 12 months."
The brand is currently available in more than 30 markets around the world, with growing presence in on and off-prem venues.
The company will be launching a ready-to-drink range this summer.