Meaningful stories, plant-based everything and foods to improve your mood are just some of the trends to watch in 2021 according to Innova Market Insights' annual Top 10 Trends report. Kim Berry takes a look at what's hot. This article originally appeared in the January/February issue of Food & Drink Business. 
1. Transparency triumphs
Brands are increasing their transparency to meet evolving consumer demands, building on 2020's top trend of storytelling. Consumer interest in learning more about what products are made of and how they are made is becoming more sophisticated. Ethical, environmental and clean label expectations are also on the rise.
Innova Market Insights co-founder, director and trends expert Lu Ann Williams said: "Brands have to up their game when it comes to brand visibility. It is about trust and engagement. A meaningful story allows you to connect with consumers in a new and different way."
Brands that adopt and pair new packaging technologies such as invisible barcodes and near-field communication with creative and meaningful storytelling will forge a successful strategy.
4. Omnichannel eating
As foodservice and retail domains increasingly overlap, consumers can eat what they want, when and where they want it. The use of meal kits/starters and more sophisticated ingredients is also growing.
For Williams, this is one area the direct impact COVID-19 had on developing trends can be seen. Innova found 46 per cent of global consumers agreed that restaurant branded products are a convenient way to achieve the restaurant experience/flavours at home.
"This ties into cross-channel convenience, accessible indulgence and richer experiences. One in three consumers said they ordered more online from restaurants for home delivery in the last year," she said.
It also flows across into more familiar products, where consumers are looking for the familiar – e.g., potato chips – but with new flavours as well as opening up a lot of areas, like meal and seasoning kits.
"This trend is not going away, consumers are going to want more and more access to the food they want anytime and anywhere," Williams says.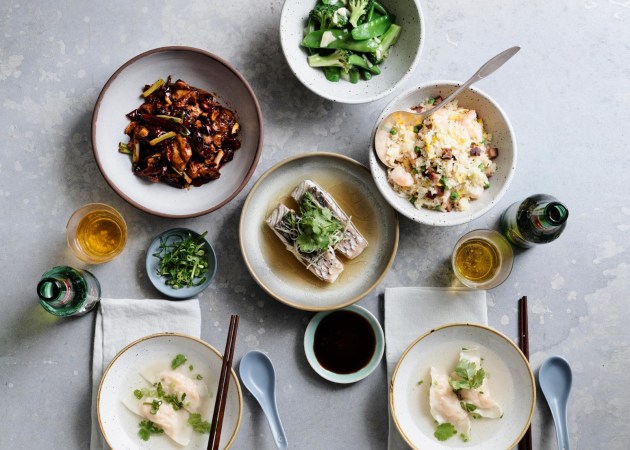 5. In tune with immune
Ongoing anxiety stemming from COVID-19 is encouraging consumers to prioritise their health. Innova says 60 per cent of consumers were increasingly looking for food and beverage options that would support their immune health. As well as immunity-boosting ingredients playing a significant role, research and interest in the microbiome and personalised nutrition as ways to strengthen immunity will accelerate.
Williams says this trend crosses categories and is intertwined with other trends. "With plant-based, we're seeing increased interest in botanical ingredients in the wake of COVID-19 – they're functional, they give flavour, taste and colour as well as health benefits."
More than 50 per cent of consumers said that due to COVID-19 they have spent time educating themselves on ingredients and procedures that can boost their immune system.
"They're doing things like getting more sleep, being more active, but also choosing foods that are naturally high in nutrients including vitamins, minerals and antioxidants – which ties back into the trend of inherent nutrition," Williams says.

6. Nutrition hacking
Technology to drive functional food understanding, nutrition advice and the environmentally conscious nature of products is becoming more popular. Consumers are using technology more often to search for balanced formulations and improved nutrition-based products, as well as those with sustainability or ethical impact claims.
Innova found four in five consumers said: "I believe in progress in food and beverage through science".
The challenge here, says Williams, is how to position between natural and tech driven. How do you leverage the best of both worlds when answering the consumer dilemma of, 'I'm prepared to compromise on naturalness for a product that fits my dietary needs'.
"It's interesting to see what types of ingredients will be used, including increased interest in adaptogens," she says.

7. Mood: The next occasion
With consumers increasingly prioritising their holistic health and wellbeing, new products and technological applications will focus on how food and beverages influence the physical, mental and emotional aspects of health. New mood-based product development is seeing staggering growth as are on-pack labelling claims.
Adaptogens are being promoted for all kinds of benefits including reducing stress, improving mental health and skincare. Williams says while there has been much focus on occasions like breakfast and snacking, mood and sleep are becoming occasions in themselves.
"The potential to capture consumers with emerging mood platforms like energy and relaxation are well established, small but growing. Some of the new ones could be sleep albeit from a very small base. Plant-based functionality includes botanicals, collagen peptide and GABA are also becoming more mainstream," she says.
8. Product Mashups: When Trends Collide
This is where variety and multifunctionality appeal to consumers eager to discover new products, formats and categories, for all occasions. And to have some fun. Innova says three in five consumers are interested in trying new sensory experiences, i.e., aromas, tastes, textures, colours and sensations.
Williams says the adventurous consumer looking for experience, flavour, storytelling and texture is causing hybrid innovation take off.
"There are great opportunities for the food service sector here. In China, Pizza Hut made a drinkable pizza with peach-flavoured cheese, in the US Dunkin' Donuts has been exploring cereal.
"In Australia, Ben & Jerry's Doughlicious, served ice cream came in the form of a pizza with a dough crust, which was served by the slice."
9. Modern Nostalgia
While consumers want to try regional and exotic flavours inspired from around the world, they also want local appeal. Innova says global trends will be given a local twist to provide the familiar while also offering a heightened sensory delivery through surprising and unexpected flavours, textures and formats.
"This is also very interesting because we see huge interest in food provenance while also revealing another COVID-19 impact of retreating to the familiar. But as we yearn for safety, there's also that feeling of going back to the restaurant you used to go to as a kid and feeling sad if it hasn't been updated at least a little bit.
"So, it's about global trends that get a local make-over, or something that makes us feel safe and secure but has been modernised by looking at exotic ingredients in familiar products," Williams says. 
10. Age of the Influencer
Storytelling, brand connection and shareable social media experiences still reign supreme, but expect to see a slow shift to more reliable influencers and a gradual expansion of the diversity of influencers to drive trust and credibility.
"Digital transformation is informing everything around food. It fuels the innovation pipeline. While influencer endorsements will continue to give products and brands a push, there is a slow shift to more reliable influences occurring," Williams says.
Two in five consumers say they don't believe blogs, bloggers and influencers are honest about the products they promote. "There is a growth of science-based influencers, so we're in a change period and we're slowly moving back to seeing consumers working out who they do trust by themselves," she says.