Consumer tastes are constantly evolving, and so are the product portfolios of ingredients companies wanting to stay ahead of the curve. Here and some of the top trends and products.
1. Turmeric goes turbo
This spice has seen growth of 45 per cent in new products with a "turmeric content" claim in Europe between 2015 and 2016 and 17 per cent in the US in the same time frame, according to Innova Market Insights. Companies like Arjuna Naturals Extracts are jumping in on the action. The Indian company, which makes a high-potency turmeric extract called BCM-95, recently opened a new turmeric extract plant to triple its production capacity.
2. Hemp's heady rise
This highly nutritious ingredient has widespread applications, with new products with hemp claims climbing 42 per cent CAGR globally between 2011 and 2016, and 28 per cent from 2015 to 2016, according to Innova Market Insights. The main NPD is in bakery, soft drinks, sports nutrition, snacks, and cereals.
3. New natural sweetener
Botanical Innovations has launched a new sugar alternative and fruit flavour called Apple Extract Flavour, which contains Australian Apples only, with no additives or preservatives. The new ingredient has a Brix of 65-70 and can be used in a variety of applications.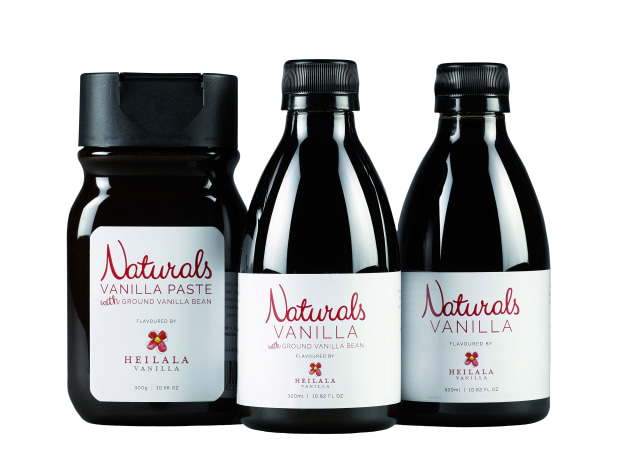 4. Less volatile vanilla
Vanilla grower and manufacturer Heilala Vanilla has launched a new product to shield its customers from recent extreme market volatility which saw vanilla prices skyrocket to over $US700 a kilogram. In response, the company has developed a new Naturals product range that blends pure vanilla extract with natural, plant based, vanilla flavour, producing a flavour similar to its 100 percent pure vanilla product range.
5. Natural protection
Microstat BA, a new natural plant-based extract from Ingredient Resources, is an effective natural bactericide against most forms of gram (+) organisms. The company has also developed Ros-Ox WS, an antioxidant that can stabilise and extend the shelf life of liquid beverages, both carbonated and still, and which also protects most natural colours from colour fade. This is a growing problem in the beverage industry, where the trend towards all-natural colouring is gathering pace, according to the company's CEO Dennis Chesser.
6. Magnesium momentum
Innova Market Insights has reported more than 100 per cent growth in new products containing magnesium, with an energy/ alertness positioning globally between 2015 and 2016. Veggie flavours are also on the rise in energy drinks, and the use of spirulina, a supplement made from blue-green algae, has surged in confectionery and beverages, according to Innova.
Read the rest of this article >>