The Natural Chip Co. has released its kid-friendly Veggie Rings, with a colourful and playful design, developed by Sydney-based studio Tweak.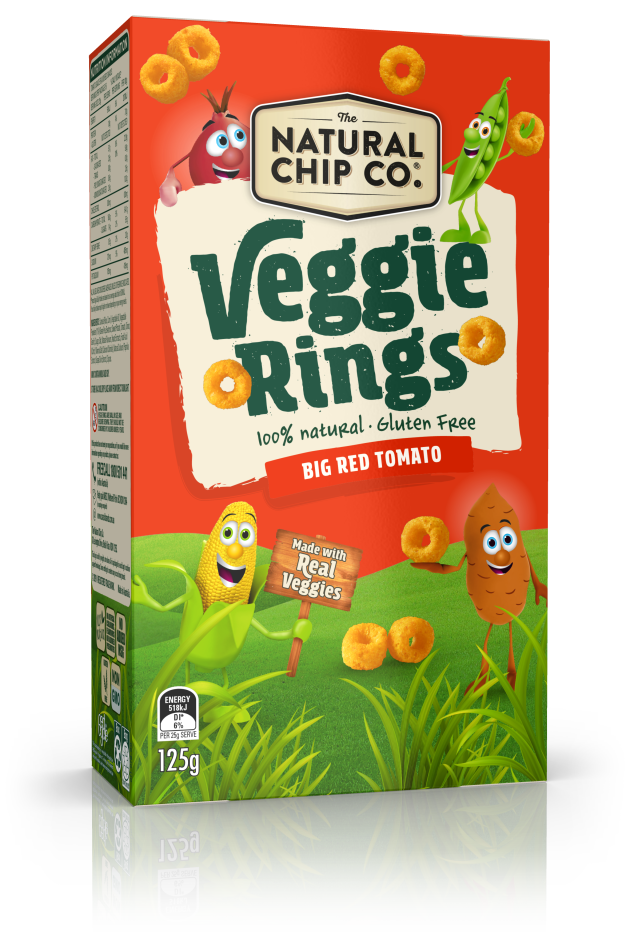 A number of vegetable characters are placed across the front of the pack to signal the natural ingredients of the product, as well as its health claims.
Tweak senior designer Shane King told Food & Drink Business the animated characters found in film and social media formed the inspiration for the inclusion of vegetable characters in the design.
"They connect with children, expressing a fun and lively tone of voice. They inject kid-friendly energy and fun into the health credentials of the product, which is made from veggies," said King.
"It is always important to keep in mind that the audience for kids' products are both parents and children, connecting with both is a key consideration.
"Striking a balance between these two very different levels of communication without alienating one or the other is pivotal to success."
Bold and bright variant colours accented with rolling green hills and pops of veggie characters set the tone of health and fun, said King, while The Natural Chip Co. buff tone forms the backdrop for branding.
The Veggie Rings range will be rolling out in stores across the country.