Packaging is at a sustainability "tipping point", with strong growth reported around the world for companies using ethical packaging.
The tipping point comes as a result of factors including single-use plastic bans, China's ban on importing foreign waste, and increasing media spotlight on the environmental impact of plastic pollution, according to a new report from Innova Market Insights.
The Top Ten Packaging Trends for 2019 report lists "recyclable by design" as its number one trend, with strong average annual growth from 2014-18 in food and beverage launches with an ethical packaging claim – Latin America (33 per cent), North America (19 per cent), and Europe (10 per cent) are in the lead.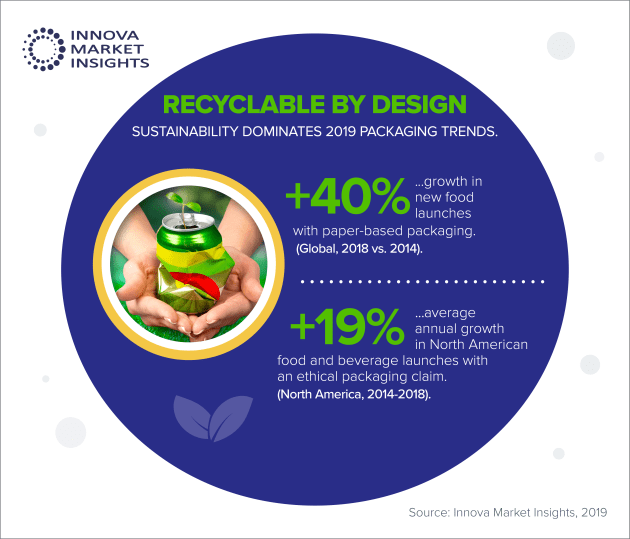 Additionally, paper-based and hybrid plastic alternatives are on the rise, with 40 per cent growth over the same period in new food launches with paper-based packaging.
The report also found exponential growth from 2016-18 in food and beverage launches involving recloseable or resealable closures, with an average annual growth rate of 92 per cent.
Following "recyclable by design" were e-commerce readiness, a resurgence in "natural" paper-based packaging, consumer convenience, and IoT technologies such as QR codes and blockchain.