UK-based eco, flat bottle packaging company Garçon Wines has made its first steps into the Australian market, signing on former Wine Industry Suppliers Australia (WISA) CEO Matthew Moate as its market development advisor for the region. Food & Drink Business spoke to Moate about the Garçon Wines launch plans.
Moate joins Garçon Wines with around 20 years' experience in the packaging and wine industries, including roles at WISA and Australian Grape & Wine, as well as leading his own consultancy business.
With Garçon Wines eyeing its expansion to the Oceania region, its sustainable wine packaging solutions have been lauded internationally, with wins at the World Beverage Innovation Awards and the Plastics Recycling Awards Europe in 2019.
The eco, flat bottles are made from 100 per cent recycled PET. Garçon Wines aims to have a positive impact on the global wine industry and its relationship with the planet by reducing emissions within the supply chain, such as at the packaging, production and transportation stages.
"Following a meeting with business development manager Amelia Dales and CEO Santiago Navarro in Sacramento, California earlier this year, I could not resist the opportunity to be part of a company and team that, fundamentally at its core, is committed to delivering a step-change for wine packaging and consumer experience, not just for Australia but globally," Moate told F&DB.
"As the sixth largest wine producer in the world and one that exports over 60 per cent of our production, including bottled exports totalling over 450 million units annually, and moving some significant distances to the markets of consumption, I might add, Australia is a key opportunity where we can add value through lightweight and spatially-efficient wine bottles that unlock game-changing secondary packaging."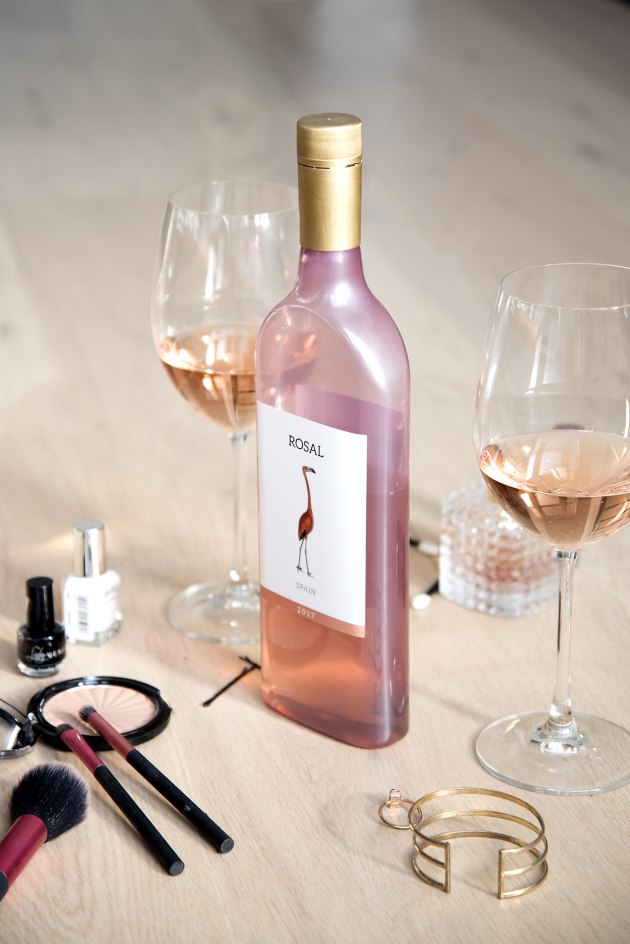 Garçon Wines CEO and co-founder Santiago Navarro said Australia is home to the two "most significant" wine packaging innovations in the last two centuries – bag-in-box and screw cap – and the new flat bottle is expected to be welcome by the region.
"Our existing collaboration in the UK and Europe with Accolade Wines, the second biggest wine company in Australia, gives us further motivation to enter this important wine market with production and sales, not long after our entrance to the US earlier in 2020. Matt boasts the contacts and benefits from the attitude to be the right person for us, and to help us understand and plan for what our entrance to Australia should look like," said Navarro.
Preparing for launch
Moate told F&DB the current priority is to generate meaningful discussions with Australia's largest wine brands who, as potential early adopters, can "possibly underpin the necessary volumes to establish manufacturing of the multi award-winning bottles in Australia".
"Our goal is to begin manufacturing of the Garçon Wines eco, flat bottles during H1 2021, and to choose locations and operational arrangements in a way that they will best service the early adopters of our sustainable wine packaging solutions in Australia," said Moate. 
"The bottles will have a substantial, positive impact on the Australian wine industry by significantly reducing the carbon footprint of brands not only through the packaging itself but increased efficiencies throughout the supply chain. 
"For wine producers, this also means substantial savings in logistics costs because a much greater volume of wine can be moved in the same space as round, glass bottles due to the spatial efficiency. 
"Importantly, by adopting a packaging format that will help reduce the carbon footprint of the wine industry, helping to mitigate the climate crisis, producers will help safeguard themselves against the devastating effects that rising global temperatures are having on vines, terroirs, and harvest yields." 
Balancing quality and sustainability
The flat bottles are designed to not react with wine or affect its taste or quality in any way, however, PET can have a "moderate barrier to oxygen, and so there is some ingress of oxygen over time," said Moate.
"If the wine were ever to change in character or flavour, then it would be solely as a harmless reaction with oxygen. To improve the performance of our bottles, we introduce an advanced barrier technology to increase shelf-life of the wine. Importantly, we offer packaging for mass-market wines which will usually not require more than a year of shelf-life, a timeline our packaging is well suited to."
While some improvements, such as light weighting programmes for glass, have had some benefits in carbon emissions reductions, current glass bottles remaining "relatively unchanged" over the last two centuries, Moate told PKN.
He says glass bottles do not go far enough and could never match the weight reduction through use of PET.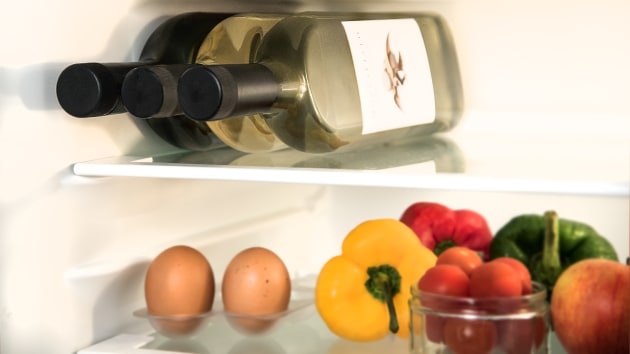 "They also overlook the fundamental design flaw of a shape that is hugely inefficient through being round and losing packing space all around the bottle, and material that is fragile. These properties make round, glass bottles no longer fit for purpose for the complex supply chains and long distances that wine travels in the 21st century."
Moate expects Australian consumers – "who are more receptive to innovations in wine packaging than most" – to embrace the new wine bottle packaging with the same positivity as seen elsewhere in "planet-friendly" parts of the world.
"Recent droughts and bushfires have highlighted the need to take greater care for our planet, and whether or not this has had a result on consumption choices, it is clear that the demand for sustainable packaging and products is booming in Australia," Moate told F&DB.
"Mintel's 2019 Global Food and Drinks Trends reveal that when it comes to Australia, 32 percent of urban Australians prefer products that are sold in eco-friendly packaging."
All aboard
As part of the Accolade Wines partnership with Garçon Wines, Australian wine brand Hardys has already successfully launched in Finland, with Sweden and Denmark soon to follow.
The packaging company is in discussions with Accolade on "a number of multi-channel and multi-country projects" and says it is looking forward to further potential future collaborations, as "both businesses are truly committed to a sustainable wine industry and safeguarding the health of our planet".
"For the initial launch in Australia, we are speaking with a range of companies, including some of the country's best-known wine producers. We are confident that the initial positive interest will translate into reaching our goals of entering Australia during the first half of 2021," said Moate. 
"Fundamentally, for me, it's the good feeling of knowing the positive impact that the Garçon Wine eco-friendly, flat bottle packaging will have for everyone along the supply chain from producer to consumer. 
"We need to change our industry's relationship with mother nature which lies at the heart of the product – wine – that we love to make and consume."