The brewing industry is in the grip of its own #metoo moment, with a recent outpouring in the US of sexual discrimination and harassment stories. Joshua Gliddon talks to Australian women brewers and distillers about their experience. This article first appeard in the June 2021 issue of Food & Drink Business. 
"There's still work to be done around equality and the way minorities are treated in brewing," says co-founder of Two Birds Brewing Jayne Lewis, "but make no mistake, change is coming."
Brewing and distilling have long been male-dominated industries. But a new generation of women are making waves in the brewing and distilling space.
Jodie Dawe, distiller and blender at Lark Distillery, says she has been working in the whisky industry for four years, distilling for about half that time, and blending for around 12 months.
Dawe says that being a woman in distilling is all about a drive for gender diversity and equality in what has typically been a male-dominated industry.
"The industry develops a product that has historically been dominated by, and marketed to, men," she says. "There is a need to dispel the gender stereotypes often associated with whisky and offer more pathways to encourage women to join the industry.
"If we can change that perception, it will encourage more women to enter and help companies become more supportive of women."
According to CEO and co-founder of Prancing Pony Brewing Corinna Steeb, getting ahead in the alcoholic drinks industry is founded on a love of beerand education.
"Sure, passion helps," says Steeb, who grew up near the Black Forest in south-west Germany, "but it pays to do your homework."
Steeb and her husband Frank co-founded Prancing Pony 10 years ago in the Adelaide Hills. It now has a production capacity of around one million litres per year.
Steeb says when they started, they went to the annual Independent Brewers Association (IBA) conference.
"Back then it was small, with around 130 craft brewers in Australia. Now there are more than 700 breweries. Going to the IBA gets you in the room with people who have a similar passion, and you get so many opportunities to ask questions about where to get the best equipment, who supplies the best grain and so on."
Kicking doors open
"The first step is never easy," says Silvia Setago, production assistant at Tasmanian Forty Spotted Gin. "It's even harder if you have no experience, but you have to take any opportunity that gets you in the door.
"There are lots of jobs in addition to distilling that are connected to production, and those jobs can open up a path that leads to a distilling career."
Farmer's Wife Distillery founder and distiller Kylie Sepossays women need to trust their instincts.
She says women have great palates and noses – often better than men – and this can lead to success in the industry.
Her distillery, an hour's drive north of Newcastle, New South Wales, specialises in gins made with locally sourced produce.
"Those botanicals put a signature on our gin," she says. "I am proud of the fact that we wanted to bring something new to the category of Australian gin, and I think we have achieved that goal."
As a woman in the distilling industry, she says it's important to network with other women who are working in the same area.
There is the Australian Women in Distilling Association, of which Sepos is the secretary.
"I joined that from the outset. It is an amazing way to network and get advice, as well as a way for women to be encouraged by other women's success and experience in the industry."
The challenges
One of the biggest challenges for women in brewing and distilling doesn't have much to do with being a woman at all.
Lewis told Beer Cartel, "Owning a brewery is bloody hard work and I think at the end of the day, our greatest challenges haven't really had much to do with being women at all."
Lewis and her business partner recently sold Two Birds to brewery Stone & Wood, providing the opportunity for the brand to expand and move to the next level while allowing Lewis to focus on product development.
Corinna Steeb agrees that running the business is a challenge. "Managing growth is the biggest challenge we face," she says.
"I am the South Australian representative of the IBA and sit on the board.
"You can't complain about the way things work if you don't put yourself forward."
The wheels of change are turning slowly in brewing, butthese women are leading the charge.
Craft brewing's moment of reckoning
In the US last month, Brienne Allan, the production manager for a craft brewery had enough of sexist comments in her workplace. She called on women in the brewing industry to share their stories of sexism and harassment and what followed was an outpouring of hundreds of accounts detailing sexist comments, harassment, assaults and toxic work environments.
In Australia, the Independent Brewers Association put out a statement saying it was "well aware" of the issues raised in the US and in Australia.
"The IBA takes these issues very seriously and we pledge to you that we will do everything in our power to be part of the solution."
The association is looking to develop practical resources to better support the industry.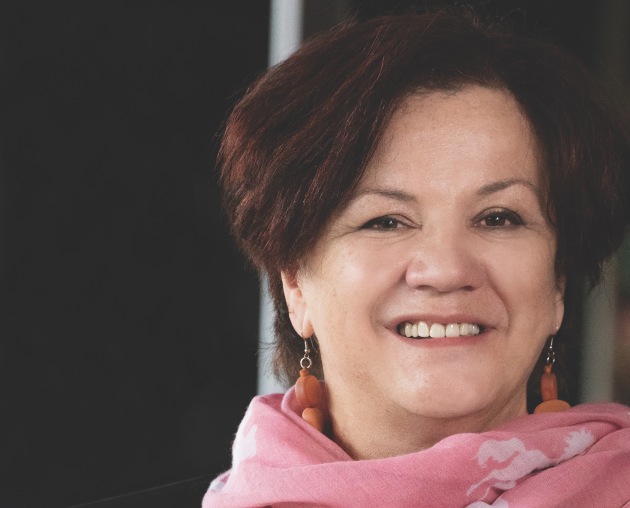 Prancing Pony Brewery CEO and co-founder Corinna Steeb said it has a very clear position on discrimination and harassment.
"Our brewery is a female-led brewery. I have worked in the craft beer industry for nearly ten years, plus thirty-five years prior to that in many others. In my working life, I have been subjected to disrespect, racists comments, discriminatory behaviour, being talked over and/or subjected to sexual harassment, in particularly during my younger years and during times when I was in subordinate positions," Steeb says.
Two Birds Brewing founder Jayne Lewis tells online craft brewing magazine The Crafty Pint: "You were just accustomed to getting off colour comments from people inside and outside the industry – from punters at beer festivals and also from other members of the industry. It was so commonplace it was kind of just accepted; it was the price you had to pay being the minority in the industry.
"I'm pretty bloody-minded and old school so I wouldn't have been put off, but it's definitely a contributing factor to starting something like Pink Boots Society – to have this united front, to feel you had people who got what you were going through."
Steeb says, "In my opinion, discrimination, inequalities, misogynist behaviour, or sexual harassment is not a craft beer specific issue rather, a general issue, stemming from a lack of respect, lack of education and understanding and on a corporate level, lack of leadership."
Steeb says all business owners have a duty of care to create a culture of safety, inclusion, and equity and, regardless of the size of their business, to adopt a modern and inclusive workplace culture by providing guidance, resources, education, and training to ensure the health and wellbeing of employees.