Wine Australia has released its Strategic Plan 2020-25, detailing a five-year investment plan. It includes $200m in R&D, marketing, regulation and adoption.
Industry snapshot:
Australia's wine grape growers, winemakers and wine tourism operators contributed $45.5 billion to the Australian economy in 2018-19 and aim to contribute $100 billion in 2050;
In 2018-19 there were an estimated 6,251 wine grape growers with a vineyard area of 146,128 hectares, producing a total of 1.73 million tonnes of wine grapes;
In 2018-19 there were 2,257 winemakers, with the gross value of farm gate production totalling $1.11 billion;
The wine industry directly employs 69,000 people and indirectly employs 163,790; and 
Australia is the sixth largest producer and fifth largest exporter of wine in the world.  
The Strategic Plan 2020-25 was developed and will be delivered in collaboration with Australian Grape & Wine's 30-year Vision 2050 report, released last week. A series of consultations last year asked what was going to be important for wine businesses for the next 20 years, which identified five priorities:
Priorities identified:
Strategy 1: Market Australian wine;
Strategy 2: Protect the reputation of Australian wine;
Strategy 3: Enhance grape and wine excellence;
Strategy 4: Grow sustainable environments; and
Strategy 5: Build business sustainability, excellence and leadership.
The $200 million comes from levies paid by the industry and matching R&D funding from the federal government.
The first operational plan outlines how $65.3 million will be spend in the first 12 months.
Wine Australia CEO Andreas Clark said: "COVID-19 has undoubtedly impacted lives all around the world, and we understand that the challenges will continue for some time yet.
"We have adapted and changed the way that we work so that we can continue to provide our key services over the next twelve months.
"We have reduced our operational costs, have moved to more cost-effective delivery of activities and we are drawing down on our reserves to maximise our investments in the sector's priorities."
Australian Grape & Wine CEO Tony Battaglene said the organisation's Vision 2050 report looks beyond the immediate and significant challenges of bushfires, smoke and COVID-19 and sets a range of ambitious targets to strive for by 2050.
These include:
Increasing growth in value to become a $15 billion industry;
A nett-zero emissions target; and
Expanding on our export success to become the number one valued product in each key market we operate in.
"Vision 2050 comes at a critical time, as business are working to recover from a torrid period of drought, bushfires, smoke and COVID-19," Battaglene said.
"Our targets for 2050 are ambitious, but Vision 2050 provides the road map to achieve them, through innovation, hard work and a great product. We can grow value at all price points across the value chain and drive prosperity in our sector and across regional Australia.
"The next step is to begin the work to make this strategic vision reality, to overcome the challenges we face and capture the opportunities ahead of us, to ensure a bright and exciting future for Australia's grape and wine businesses, and also for the regional communities they support."
New chair for Wine Australia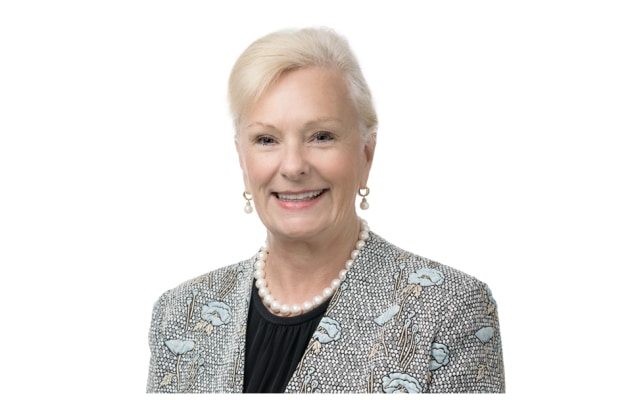 Dr Michele Allan is the new chair for Wine Australia, federal minister for agriculture, drought and emergency management David Littleproud as announced. She starts in the role on 4 July.
Littleproud said Allan brought a wide range of skills and experience to the role.  
"She has a strong understanding of agribusiness, public policy and regulation within food and agriculture industries, R&D portfolio structure and management, enterprise risk management, and science and innovation.
"Dr Allan has previously held chair positions with Meat & Livestock Australia and the Wheat Industry Advisory Taskforce and currently with Apple and Pear Australia Limited and the Food and Agribusiness Growth Centre. She was also previously a director of with Wine Australia and the Grape and Wine Research and Development Corporation," he said.
Littleproud thanked the outgoing chair Catherine Oates who was appointed in April while the performance review of the Wine Australia board was finalised. "She provided stability and strong leadership for Wine Australia during and following the review," he said.
Export licensing and approval upgrade
Wine Australia has launched a major upgrade of our licensing and approval system for Australian wine exporters – WALAS. According to Wine Australia, the changes are designed to enhance access, provide greater flexibility and 24 x 7 self-service access.
"Last calendar year, Australia exported more than 60 per cent of its wine at a value of $2.91 billion and the upgrade to WALAS will help provide critical infrastructure to keep Australian wine flowing to international markets," it said.