New products have been rolling off the production line in recent weeks to commemorate the royal visit by Price Harry and Meghan Markle.
Dubbo's Westside Hotel collaborated with Hope Estate brewhouse to create a limited-edition British-style beer to celebrate the visit by the Duke and Duchess of Sussex to Dubbo last week.
The Dubbo Royale pacific lager was available on tap during the royal visit, and was brewed using Australian malt and fruity Citra, Mosaic and Simcoe hops from the US West Coast "just like Meghan", with Harry reportedly represented by the lager component. A very limited supply of cans were also available.
Meanwhile, a limited edition ginger-based cookie called The Royal Ginger was also launched last week by local cookie company The Other Brother.
The cookie was inspired by David Arnott, the eccentric, younger and not-so-famous brother of legendary biscuit maker William Arnott, and named in Prince Harry's honour.
"The Other Brother's rebellious history prompted the company to create this outrageously, delicious and cheeky cookie in honour of the ultimate royal rebel with a heart of gold, Prince Harry. We're all about the other brother… and Harry has to be one of our favourites," said The Other Brother head marketer Ally Doubé.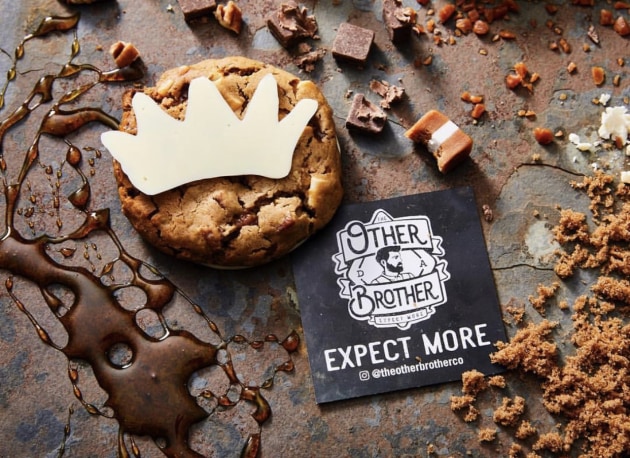 The company says 'The Royal Ginger' will be loaded with all the most loveable parts of Prince Harry:
• His adorable freckles – white and milk chocolate toffee shards
• His knack for getting caught in sticky situations – extra chewy caramel center
• The nutty escapades of his youth – pecan nuts
• His beautiful, English complexion – dipped in white chocolate
• Topped with the royal insignia – a crown, fit for a prince.

The Royal Ginger is available for a limited time at Broadway Shopping Centre and online.