From a local custom to a business opportunity, Bae Juice is bringing wellness to the liquor store. Doris Prodanovic speaks with Bae Juice co-founder Liam Gostencnik to find out how. This article was first published in Food & Drink Business April 2020.
The health and wellness trend has become a core element in today's food and beverage consumption. Not only are consumers asking how a product can benefit them, but behavioural shifts such as plant-based eating and monitoring alcohol consumption are front of mind more than ever.
For the three-piece team at Bae Juice, it is all about "wellness after badness" with their hangover remedy, backed not only by science, but distributors, including Dan Murphy's, Deliveroo and FoodWorks.
Tim O'Sullivan, Sumin Do and Liam Gostencnik started Bae Juice in May 2019 with less than $5000 between them and a goal to provide a hangover remedy in easy, accessible 120 millilitre packs. The remedy is simple – 100 per cent Korean pear juice.
While travelling in South Korea, O'Sullivan discovered that consuming pear juice before a night out was a common, habitual practice minimising the effects of a hangover. The team saw the opportunity to bring the remedy back to Australia, and took the Korean word for pear, bae, for the product's namesake.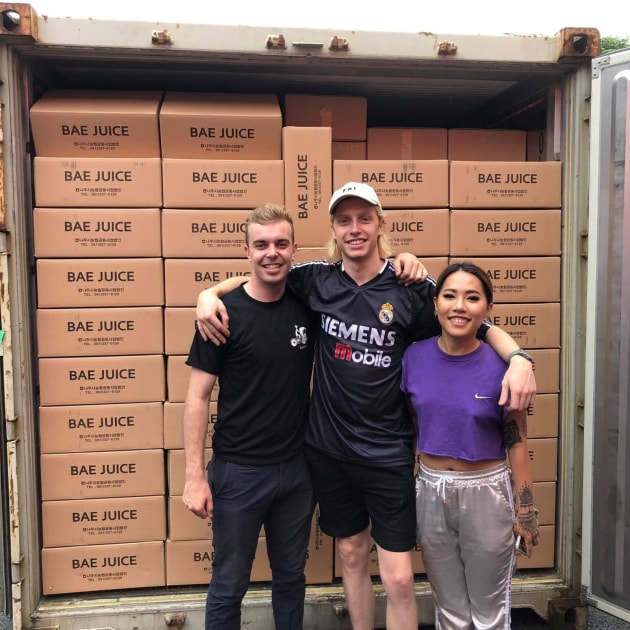 "We gave it a Google and found there was a CSIRO report listing fourteen symptoms of a hangover and those who drank Korean pear juice in the test had a reduced severity of those symptoms," Gostencnik says.
He told Food & Drink Business: "Korean pear has an enzyme that speeds up the metabolism and detoxification of alcohol in the body. Our product is a natural juice with no added sugars and fits perfectly into the wellness trend that's booming at the moment, similar to how kombucha has."
CSIRO's Review on the Health Benefits and Nutritional Properties of Pear report found the key component with the potential to "stimulate alcohol metabolism" is the phenolic 
acid Arbutin, which has a high concentration in the skin of Korean pear. It can decrease blood alcohol levels, as well as symptoms such as headache, fatigue, dizziness and poor concentration.
"It's not just a millennial and Gen Z trend either – it's a health kick everyone is going through. Tim owns a café and he sees more people from eighteen to sixty-five and over being cautious of what is being put in their body." 
Trade power
Bae Juice is entirely produced and packaged in Naju, South Korea. Gostencnik, O'Sullivan and Do are all based in Melbourne but have frequent communication with their manufacturer.
"It's important for us at this stage to keep educating people about the Korean pear, and having the credibility of the product being sourced directly from South Korea," says Gostencnik.
"South Korea and Australia have a great relationship and we're all about supporting trade across both countries. We want to lean on this relationship and make sure we're all benefiting from it, especially as Bae Juice continues to grow."
Since launching, more than 20,000 units of Bae Juice have been sold online alone and is stocked in around 50 cafés, grocery stores and bottle shops along the east coast.
The team took to Instagram in their initial days, offering all potential customers a free six-pack to their home or office once they sent a direct message to the team asking to try the juice. O'Sullivan said he spent the first three months "getting in mum and dad's car doing drop offs all over Melbourne".
Bae Juice has now begun its expansion in Western Australia, where the brand continues to grab the attention of distributors, big and small.
"A big tool for us is LinkedIn and we've met with a lot of people who are experienced in FMCG to be able to extend our reach in each state," says Gostencnik. "At the moment, our plan is to push the brand across three pillars – in advertising space, sales and events."
"Bae Juice is also about the experience and in a way, we want to own the night and be known for that. You have a Bae Juice before and after you start your night out, and we want the product to be as accessible as possible so this habit can be easy for the consumer."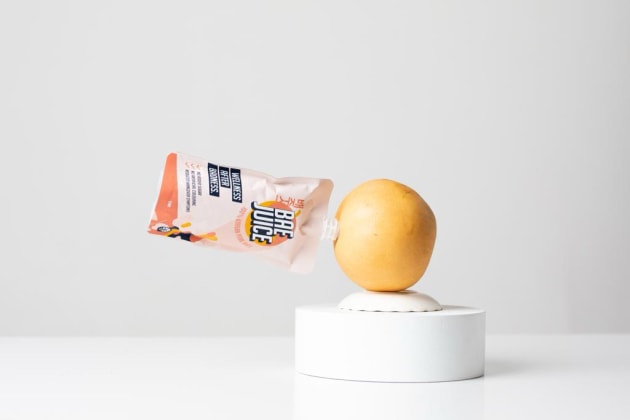 To target the millennials and Generation Z consumer, Bae Juice has focused its advertising, campaigning and sharing its message through social media. Not a cent has been spent on traditional advertising, such as print campaigns, but Gostencnik isn't discrediting its power.
"There's value in it for sure, but as a start-up, every cent is crucial, so we've had to do our promos without costing an arm and a leg," he says. "We've done all our social media ourselves and had a third-party designer to help with the look and feel of the brand. From October last year, we've tried to have our logistics taken care of by a third-party, so it's freed up time for us to work on the business rather than inside the business." 
Think big
The Bae Juice team may be a small but their ambition is mighty. They have established partnerships mainly with independent stores, bottle shops and cafes, but tapping into the convenience store market will be another challenge entirely, says Gostencnik. "They're big beasts and it's definitely something we would consider in the long term."
"Right now, we're looking to be in five hundred stores by August. We'd love to have a national distribution channel to streamline this process for us, so we're doing what we can to get our story out there and educate the market about the product. If there's anyone out there looking to invest in the business and help us grow, we want to talk to them."
In August, Bae Juice announced it would now be stocked in 900+ Woolworths stores Australia-wide, with the Melbourne-based team signing its biggest retail deal to date.