A collaboration between glass container manufacturer O-I Glass, the Australian Beverage Council, brand agency Voice, and Monash University has created Millie, a new glass beverage packaging solution. Beverage and snack company Emma & Tom's are using the bottle for a new premium juice range aimed at the export market.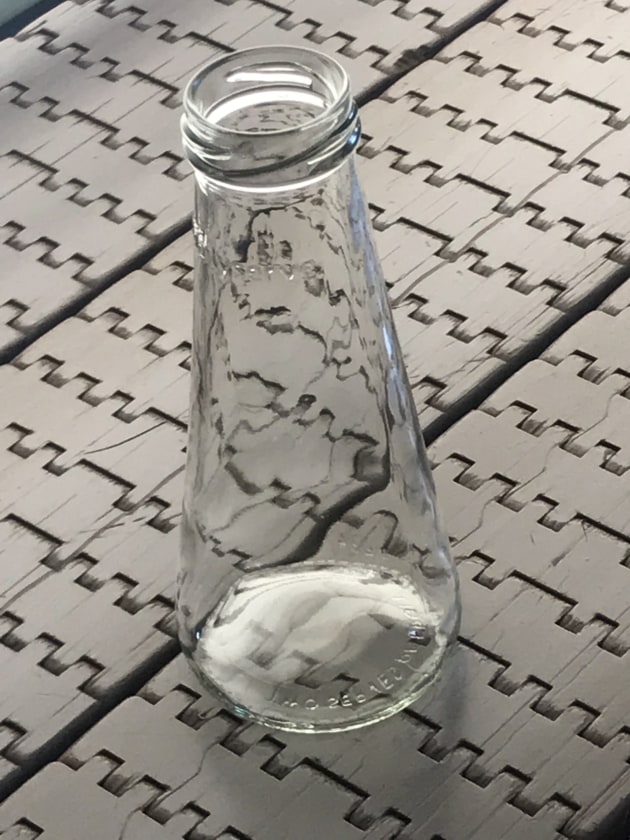 Millie is a 250ml glass bottle designed to contain exactly two servings of fruit in the form of a no sugar added fruit juice. It is designed for consumers conscious of the daily 5 + 2-a-day Australian Dietary Guidelines for vegetable and fruit intake. 
Its design came about through an O-I and Voice project, supported by the Australian Beverages Council. Students from the Monash University Faculty of Art, Design and Architecture were set the challenge to create a packaging solution which would provide consumers with clear understanding of how the product would meet their daily nutritional requirements. 
The then general manager of the Australian Beverages Council Alby Taylor says, "Greater collaboration between universities, manufacturers, and associations is crucial in generating the ideas of the future. Juice, as a natural product, looks great in glass which is one of the most sustainable packaging types."
Providing students with real world experience
O-I's Australia New Zealand business development manager Bayard Sinnema says it was challenging for students because they also had to work within O-I's operational parametres and Voice's design stipulations as well as the health requirements. 
Students from the Monash University Faculty of Art, Design and Architecture presented ideas to O-I and Voice, which developed and refined their understanding, as well as experiencing the glass manufacturing environment by visiting an O-I plant.
Monash University Department of Design interim head Dr Gene Bawden says the practical experience for the students through such industry engagement is essential for contemporary design schools and also teaches students skills in communication, collaboration and pitching ideas.
"In practical terms, they were learning about a material that they can only access with a real company that manufactures it," Bawden says. "You cannot pretend to know about glass unless you are actually working with it, such things as the shapes that are possible and an accurate understanding of quantitites."
"
There were also other important lessons such as the constraints of closure systems, the language that's used on labelling and legal requirements, and how to design for a range of different retail and operating systems. It's not just about the product that the consumer picks up, it's about how the project works in an entire system from manufacture to the store."
Students met with O-I and Voice several times to present their ideas and refine and develop their understanding by bouncing their ideas off leading industry and design experts. 
Emma & Tom's announced as consumer launch partner
Millie is being trialled by O-I and Emma & Tom's has come onboard as its consumer launch partner.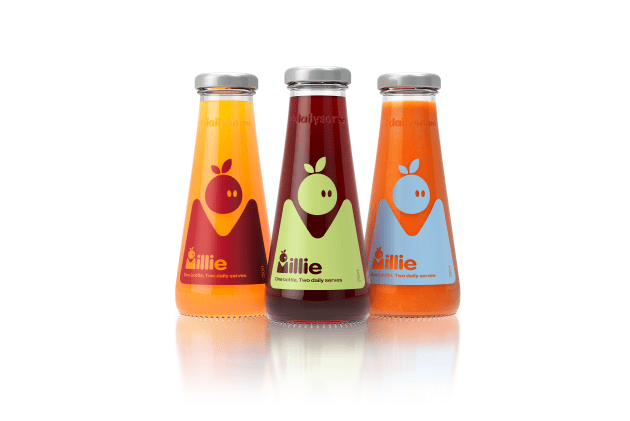 Emma & Tom's co-owner Emma Welsh says it will be launching a range of premium chilled fruit juices and smoothies in the Millie bottle, once O-I has completed its trials.
"We are seeing a definite shift with consumers leading the change in the market away from plastics. Glass provides a strong fit with the health and sustainability values that are central to our business and is the best and most sustainable choice for packaging our juice," Welsh says. 
Welsh said the products will be sold into China initially, particularly leading hotels, as a result of the strong move away from juice in plastic to juice in glass, and will also be launched in Australia.