Purpose-driven tea brand Mood is focused on improving everyone's mood while supporting youth mental health projects. A new distribution deal with Woolworths is set to take the initiative nationwide. Kim Berry writes.
In 2020, during the harshest Covid lockdown measures, social purpose organisation UnLtd recognised the pressing need to do something about young people's mental health, a cohort particularly affected by the pandemic.
UnLtd connects media, marketing, and advertising companies with charities working with at-risk children and young people.
The result was Mood tea, launched online in 2021, with allprofits going to charities to fund youth mental health projects. Three of the charities are batyr, The Sebastian Foundation, and BackTrack.
UnLtd said it was motivated by the fact suicide is the leading cause of death for young people in Australia, with half of all the mental health conditions experienced in life starting before the age of 14.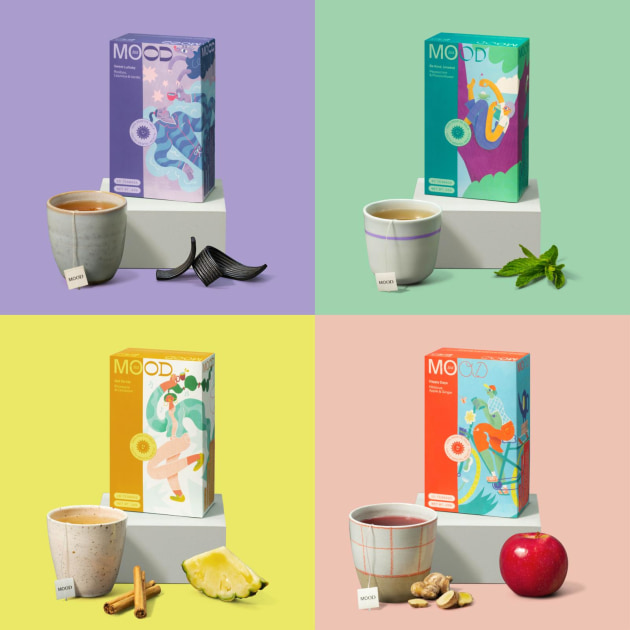 The tea range contains functional ingredients to help decompress, invigorate, or energise.
Four blends – Happy Days, Get On Up, Be Kind, Unwind and Sweet Lullaby – include Ashwagandha Root to reduce stress, Siberian Ginseng to promote mental alertness, and Skullcap Root to promote sleep.
Since launching, Mood has funded youth mental health projects for 500 young people, making its recent agreement with Woolworths particularly encouraging. The partnership will see the teas stocked in all 865 stores across Australia.
CEO of batyr, a preventative mental health charity created and driven by young people, Nic Brown is excited by the prospect of reaching even more consumers.
"With ongoing support from Mood and its extension into Woolworths, we will be able to make even more impact in continuing to equip young people with the skills to take charge of their mental health, to look out for their mates, and change the conversation around mental health," Brown says.
UnLtd and Mood CEO Chris Freel says the partnership is a gamechanger by providing scale and support. 
"We're excited to be expanding, not only making the teas available to more consumers, but for the potential to help even more young lives through programs run by our charity partners," Freel says.
Category manager for Woolworths, Thinesh Santhiragasan, says the retailer is seeing increasing consumer interest in brands with purpose.
"Customers want to support brands that give back to the community. Mood is a unique product that serves a greater good for communities across Australia.
"We also know that for many young people, working at one of our stores is their first job. We want them, and our team of all ages, to feel that their wellbeing is supported and a top priority for Woolworths," Santhiragasan says.
Mood teas are available in single flavour packs of 10 for RRP $7. Visit mood.org.au for more information about the social enterprise.
This article first appeared in the July edition of Food & Drink Business magazine.