Consumers are being told to be patient and sensible as Stage 4 restrictions take effect in Victoria. Victorian Premier Daniel Andrews announced on 4 August that Melbourne would move to Stage 4 from midnight tonight (5 August) and regional areas to Stage 3.
"I never thought I'd find myself in a position where I'd have to ask people not to go to work.
"But if we're serious about driving this thing down – and we absolutely must be – we need to take unprecedented steps in limiting the movement of people, and therefore limiting the movement of this virus," Andrews said.
On 4 August the state recorded 439 new cases, 6706 active cases, almost 1.7 million people tested and 147 deaths. The restrictions will be in place for six weeks.
Supermarkets, grocery stores, bottle shops, pharmacies, petrol stations, banks, newsagencies, post offices plus frontline responders will continue to operate.
Industries where onsite operations will have to cease include retail, some manufacturing and administration.
Retail stores will be permitted to operate contactless 'click and collect' and delivery services with strict safety protocols in place, and hardware stores can remain open onsite, but for tradespeople only.
Industries that are permitted to operate – but under significantly different conditions – include food production, waste collection and supply chain logistics but, Andrews said, they have to do so safely.
"All open businesses and services will have until 11:59pm Friday 7 August to enact a COVIDSafe plan focused on safety, prevention and response in the event that coronavirus is linked to the workplace – because beating this virus requires a rapid response wherever it rears its head.
"In industries that can't close, but where we've seen a number of cases or emerging new risks, we'll be making some big changes to make these workplaces safer – for workers and for their families. That includes mandated reductions to the number of workers onsite." the premier said.
He announced that based on the minimum required to operate safely onsite, the workforce in the meat industry will be scaled back to two-thirds.
"Unlike other changes and recognising the risk these sites have posed here and around the world, this will apply to abattoirs in Melbourne and across the state."
Several abattoirs, meat processing facilities and smallgoods manufacturers have had COVID-19 outbreaks. JBS Australia's Brooklyn site and Pacific Meat in Thomastown reported cases at the beginning of July. Cedar Meats had an outbreak in May. Bertocchi smallgoods in Thomastown, Don KR in Castlemaine, and the Australian Lamb Company in Colac have reported cases in recent weeks.
Andrews said meat industry workplaces will also have additional requirements including extra PPE, staggering shifts, staggering breaks, health declarations and more support for sick workers to ensure they stay home.
"To give one example, workers in abattoirs will be kitted out in full PPE – gowns, masks and shields – more akin to what a nurse would wear. They'll also be subject to routine testing.
"These changes will be enforceable. And the onus will be on employers to make sure they're doing the right thing by their workers, including ensuring those with symptoms – and potentially the virus – do not come to work.
"As always, this work will be done in consultation with industry and with unions."
The Australian Meat Industry Council (AMIC) said the increase the utilisation of PPE, temperature testing and other COVID-safe work interventions were mostly already in place in all Victorian processors.
AMIC CEO Patrick Hutchinson said it had worked tirelessly to ensure the sector remained an essential service in food supply. Independent retail butchers will remain open across greater Victoria, with 45 per cent of them, and wholesalers supplying essential services, including nursing homes, hospitals and hotels.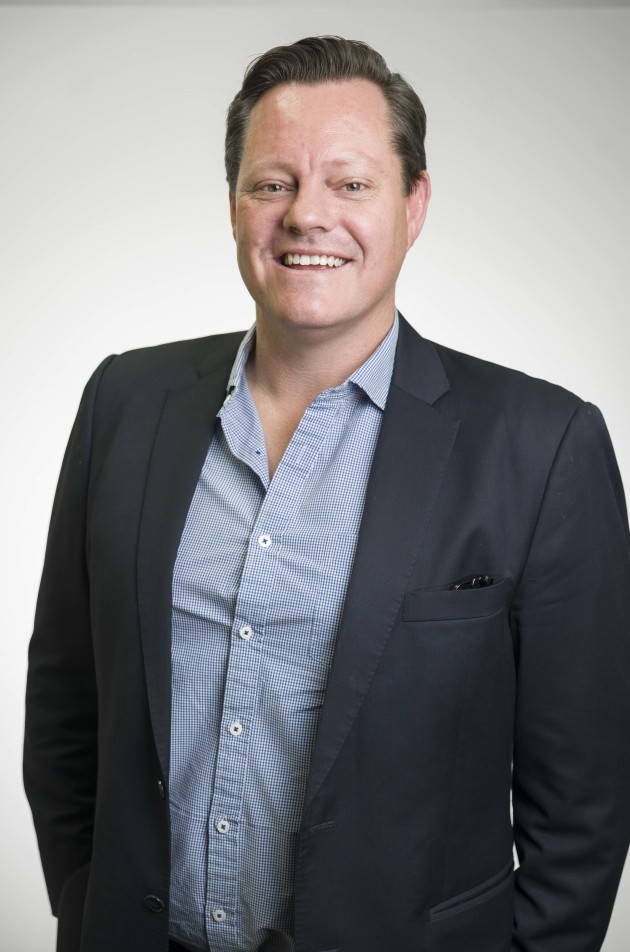 But the restrictions will see a 30 percent reduction in supply chain throughput overall. Hutchinson said from member feedback it expects a reduction in saleable meat in Victorian.
He reiterated: "According to the World Health Organisation, other international health and food safety authorities, as well as both Australian and New Zealand governments, there is no evidence that you can become infected with COVID-19 through food or food packaging."
Warehousing and distribution centres in Melbourne will also be limited to no more than two-thirds the normal workforce allowed onsite at any one time.
Andrews said for businesses suffering significant losses or that need to close, support would be available through its Business Support Fund.
Businesses in regional Victoria can apply for a $5,000 grant while those in Melbourne and Mitchell Shire can apply for up to $10,000 in recognition of spending longer under restrictions.
"Honestly, this will be an imperfect process. The decision of which column to put millions of Victorian jobs – millions of Victorian workers – could never be clear cut. And, as much as we'd like one, there is no playbook when it comes to a pandemic."
AiGroup: restrictions "draconian"
National employer association Ai Group CEO Innes Willcox called the measures draconian.
"Closing or restricting large swathes of manufacturing and construction as well as their supply chains brings the hammer down on sectors that have been responsible for relatively little transmission, which have followed strict COVID-safe plans and are vital to the community and the country's economic well-being," Willcox said.
"Many Victorian businesses operate and supply goods and services across borders and the restrictions on well over 20 percent of Australia's economic activity will have massive flow-on implications across the nation.
"As we have long argued, health is paramount, but proportionality is also important. Some people may never work again and some businesses will now be gone forever."
The head of Ai Group in Victoria Tim Piper said there has been no recognition of how interconnected businesses are. "The total Victorian supply chain has not been fully considered in the structure of these restrictions. Companies such as metal fabricators which support the food sector, health and related activities have been told to close.
"The gaps in the supply chain created by these closures and restrictions will inevitably be met by interstate companies. This may numb some of the national implications but will be cold comfort for businesses and their Victorian employees if customers are lost permanently," Piper said.
Piper welcomed the government's assurances it would consider tweaking the current arrangement, calling on it to address inconsistencies and remove or amend restrictions where required.
"The government also plans to keep freight routes open and this is particularly important given the ramp up in supply expected from other states."
 Woolworths: restrictions back, stores shift to online hubs
Woolworths announced it will temporarily convert its Dandenong Plaza, Watergardens South and Mountain Gate supermarkets into online delivery hubs as stage 4 restrictions come into play.
The three stores have closed to in-store customers and will solely serve online grocery delivery customers until further notice.
The conversions enable Woolworths to pick and dispatch tens of thousands more weekly online orders to customers in the surrounding suburbs. This includes online orders for the most vulnerable in the community through Woolworths' Priority Assistance service.
During March and April Woolworths undertook similar conversions in a small number of stores in Sydney and Melbourne to meet online demand and service customers staying at home in line with government restrictions during the early stages of the pandemic.
All team members in the three stores will be retained to either pick online orders or work in neighbouring stores. There is no impact on jobs as a consequence of the conversions.
Woolworths Supermarkets Victorian general manager Andrew Hall said: "The demand for online delivery continues to grow at pace with more customers in self-isolation or seeking to limit their outings."
It has also reinstated purchase limits of two items per customer across 27 product categories in Victoria both in-store and online. The move follows a surge in demand across Victoria to help ensure more customers have fair access to fresh food and essentials at Woolworths, the company said.