Meat and Livestock Australia (MLA) has raised eyebrows again with its annual lamb ad, released as part of its Australia Day campaign.

In the style of West Side Story, the ad makers comment on the wars between Australia's left and right.
"Lamb Side Story" features a suburban mother cooking lamb for her kids on a barbecue before saying:
"Quick kids – go inside. It's the extreme left and right wing commentators represented as Broadway musical-style street gangs – a satirical commentary on our current divided political climate."
The campaign has once again been created by The Monkeys and directed by Paul Middleditch, and features the right wingers dressed in blue – singing "If you are right, your are right about every single issue" – while the left, dressed in pink, hit back on equal rights and climate change.
"Stop with with your political correctness, now we can't even celebrate Christmas," the right wingers then counter.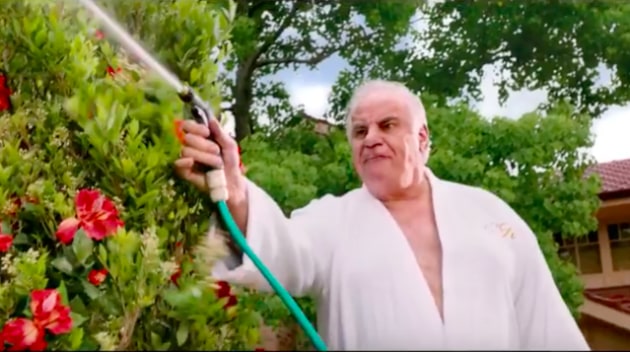 The ad once again features a cameo from Sam Kekovich (above), who kicked off the MLA's summer campaign – then centred on Australia Day – more than a decade ago.
The ad ends with both groups agreeing to enjoy a barbecue together.
Scott Nowell, co-founder and chief creative officer at The Monkeys, said:
"There's nothing like lamb and dancing to bring people with various levels of outrage together."
MLA chief marketing officer Lisa Sharp said: "Lamb as a brand stands for unity, and this latest campaign shines a light on what unites us rather than divides us. We are celebrating our nation's ability to put aside our differences and join together over our love of lamb, the meat that brings everyone to the table."
The new campaign is a continuation of MLA's 'You Never Lamb Alone' brand positioning which includes last year's Australia Day Lamb campaign and its controversial Spring Lamb campaign, which featured religious figures and aliens all sharing lamb in a non-religious woman's backyard.
The campaign was eventually banned by the Advertising Standards Board  because of the offence it caused to Hindus by showing the vegetarian Lord Ganesha eating meat.
The new ad can be viewed here: