A water brand created by US actor, rapper and entrepreneur Jaden Smith is launching into Woolworths and 7-Eleven this week in a paper-based carton powered by Tetra Pak technology.
Smith, who is the son of actor Will Smith, founded the range in 2015 as a way to ease plastic bottle pollution in the ocean. The brand was launched in the US market first, and made its foray in the UK last year. Australia is the third stop on its global expansion trail.
"I've always felt really connected to the ocean so when I learnt about the Great Pacific Garbage Patch in school, then saw first-hand that there were plastic bottles floating around in the ocean – I knew we could come up with a better option," Smith says.
Woolworths is rolling out three variants nationwide in a six-month exclusivity deal: 100% spring water and two JUST Infused options, lemon and berry, and 7-Eleven is stocking the spring water.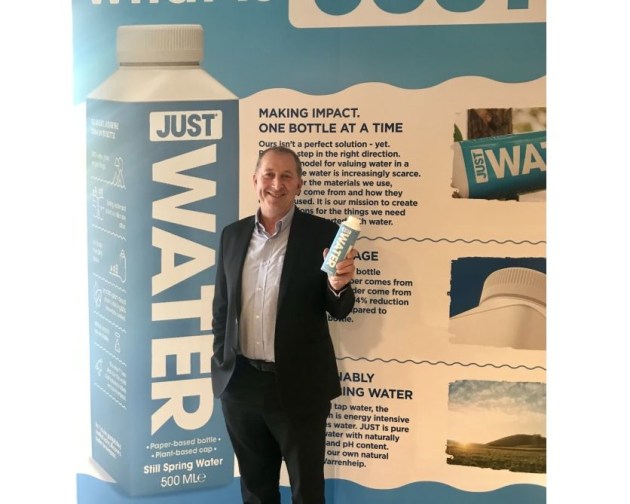 The paper-based carton is made from eighty-two per cent renewable resources – fifty-four per cent of the paper is made from Forest Stewardship Council certified and/or controlled wood sources and twenty-eight per cent is made of plant-based materials – the cap and shoulder.
"In packaging converting terms, there is around a seventy per cent reduction in carbon emissions over the lifecycle compared to a standard plastic bottle based on US LCA studies," Tetra Pak Oceania managing director Andrew Pooch says. "And the shape of the finished pack also makes it space efficient on pallets and on shelves."
JUST Water is being packed in Australia by Slades Beverages at its Victorian facility. Ahead of the launch this week, Food & Drink Business sister publication PKN Packaging News was given an exclusive look behind the scenes at the facility, and spoke to the stakeholders in the project.