Four Pillars has launched its own Heads, Tails and Clean Hands hand sanitiser, as well as scaling up production of simple hand sanitiser exclusive to healthcare professionals on the frontline of the fight against COVID-19.
The gin distillery has developed a limited edition range of hand sanitiser for consumers in addition to its supply to healthcare workers.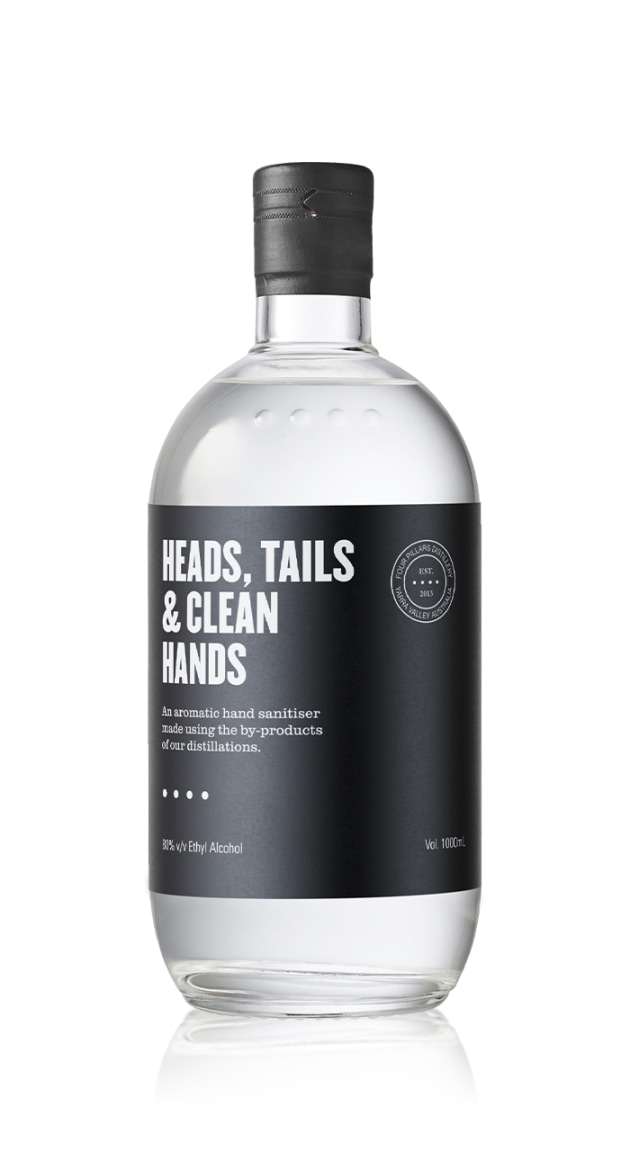 "We are using the heads and tails of our distillations to create a sanitising by-product containing 80 per cent ethyl alcohol to meet the specifications of the World Health Organisation," Four Pillars said in a statement.
"And because we're using heads and tails from each distillation, the end product also has some of the aromatic properties of our gin."
Heads, Tails and Clean Hands is available for$40.00 per 1L bottle through Four Pillars' online store at www.fourpillarsgin.com.au.
Four Pillars joins the extensive list of beverage producers creating hand sanitiser, including Carlton & United Breweries, Diageo, Beenleigh Rum, Fonterra, Spinifex Brewing and Limestone Coast Brewing, Manly Spirits Co and Bacardi.