Social change organisation DrinkWise is partnering with the Endeavour Group to run an Australian first pilot program, positioning zero, low and mid-strength alcohol at the front of selected BWS and Dan Murphy's stores. 
The pilot program will assist in promoting the adoption of lower strength alcohol products and reduce the stigma by having the drinks in the front and centre of stores, along with in-store messaging to support the campaign. The initial trial will determine the best approach before being introduced to other states. 
It comes after studies reveal 31 per cent of risky drinkers have increased their alcohol intake since the pandemic. 
While alcohol consumption has remained the same or decreased for most Australians, research by Drinkwise revealed an opposite trend for risky drinkers. The organisation surveyed 3000 people across Australia. 
Risky drinkers are classified as people who consume 10 or more standard drinks a week, or more than four standard drinks in one day. They fall mainly into the 18 to 44 years old age bracket. 
With Queensland being six per cent over the nation's average risky alcohol consumption, the program will initially begin in a purpose-designed BWS store in the state. 
The study also revealed the development of a new stigma around drinking less within the same age group. It found 35 per cent were not disclosing to others if they have stopped consuming alcohol or were drinking lower strength beverages.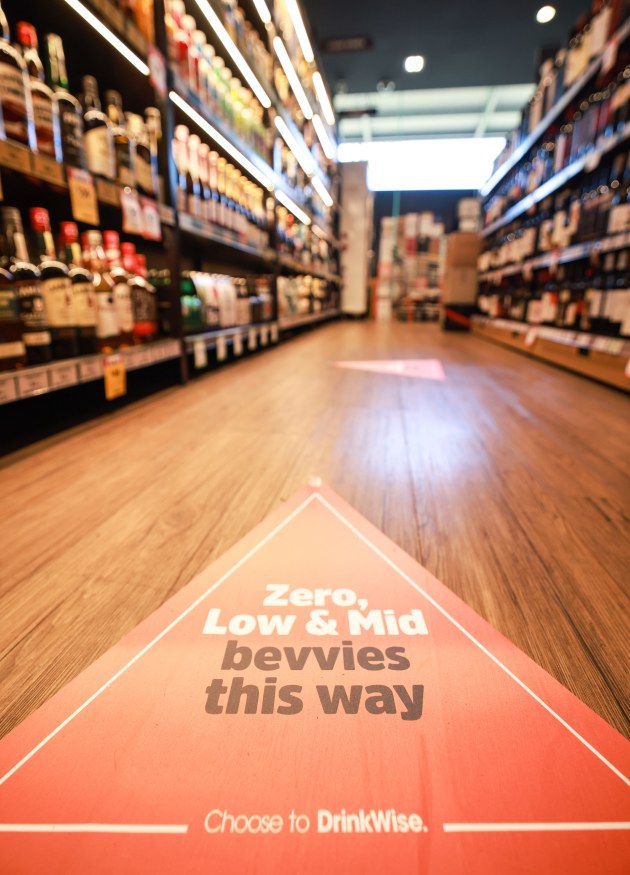 However, the rising trend of zero, low and mid-strength alcohol options have given 32 per cent of Australians an avenue to cut back on their intake, along with half of risky drinkers inclined to use them as moderation.
DrinkWise CEO Simon Strahan said with six out of 10 alcohol drinkers aged between 18 to 24 years old looking to reduce intake, younger people are statistically more likely to make the right move. 
"This new DrinkWise research highlights the positive impact that zero, low and mid strength products can have in helping to reduce alcohol consumption, which is why we're working with Dan Murphy's and BWS liquor stores to raise awareness of, and improve access to, lower strength and zero alcohol products," said Strahan. 
DrinkWise's study also highlighted that people aged 18-44 are twice as likely to consider zero or lower strength alcohol options than those aged 45 or older. 
Endeavour Group CEO and managing director Steve Donohue said there is a clear trend between consumers seeking lower strength alcohol options and the increase in sales for those products. 
"We couldn't be prouder to help raise awareness of these low- alcohol alternatives in partnership with DrinkWise, and to assist our customers to make responsible choices," said Donohue.