4 Pines Brewing began in 2008 as a 500-litre microbrewery in Manly, on Sydney's Northern Beaches. Over the next decade, it grew to become one of the country's largest independent breweries, and is now part of Asahi Beverages. This article first appeared in the December 2021 issue of Food and Drink Business.
The brewery has grown to include multiple venues around Australia while maintaining its agile and innovative position in the market. It runs small batches of new brews at its brewhouse for market testing before moving to large scale production. The smaller batch runs are also ideal for promotional packaging runs at festivals, events, and trade shows.  
For chief brewer Chris Willcock and his team, the passion and commitment to quality is as strong as it was when the first beer was brewed.  
"We don't just rely on machines to produce our beer – we say love is the fifth ingredient in a 4 Pines beer – but we will use the finest tech out there to support our aim. We want our beer to be the best every time," Willcock says
With the ever-increasing demand for its range, 4 Pines started looking at options to upgrade the filling line at its Brookvale brewery.
The Challenge 
One of the drivers behind the upgrade was the shift in consumer preference for canned instead of bottled beer. When 4 Pines began, all its beers were bottled so a shift to a new format meant outsourcing canning. This raised quality control issues for the company, as quality was a key feature of 4 Pines beers in a crowded and highly competitive market.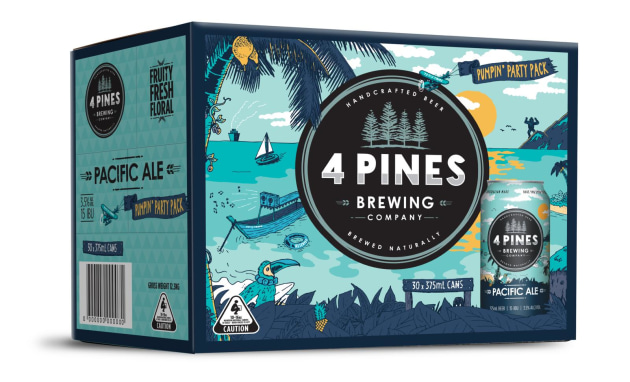 4 Pines initially considered investing in a separate can line, but it would have been costly to purchase and run, requiring more operators, maintenance, and services.  
There were also space constraints. Efforts to secure an adjacent factory were unsuccessful, while available premises for the filler were too far away to pump the beer without presenting technical challenges and impacting on quality. 
4 Pines turned to the market to find a partner that could help develop a solution. Foodmach came to the table with extensive experience working with breweries and a flexible range of in-house and third-party equipment. 
Foodmach also offered 4 Pines its integration and line control expertise, end-to-end in-house services and local service and support.
The Solution
Over several months, Foodmach and 4 Pines collaborated to develop the new filling line. There were a number of factors Foodmach had to take into consideration: 4 Pines' sustainability ethos, commitment to quality, and its desire to produce innovative products and packaging – all in a limited space. Ultimately, Foodmach recommended installing a GEA Vipoll All In One filler. The system is a world-first combined rinser/filler/capper/seamer in a single monoblock.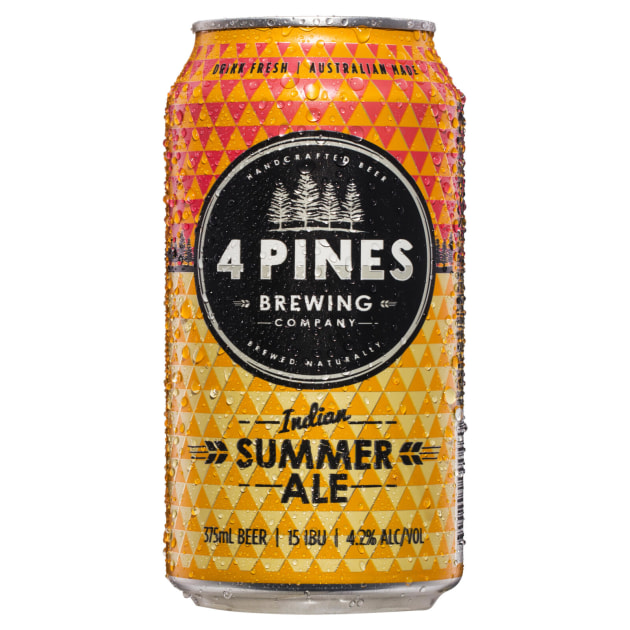 The All In One's multifunctional system can accommodate carbonated and still beverages, hot or cold filling, and can fill glass and PET bottles, and cans, in multiple formats. High-speed operation, fast changeovers, and the ability to handle an extraordinary range of containers and closures (while sterilising) fulfilled 4 Pines' requirement for agility.  
As well as saving on overheads, the All in One reduces both the energy used in bottling and canning beer as well as water use. An option is to warm fill at 15°C as opposed to traditional cold filling at 3°C. This feature also delivers significant energy savings as the product does not need to be cooled down as much, nor do the completed containers need to be warmed to above dew point to avoid condensation forming.
The new line is designed for: 
330/500ml bottles with pry-off crown seal;
330/375/440ml classic/standard beverage cans; and
330ml sleek beverage cans.
4 Pines' master brewers can now test more beers faster and at a lower cost. It is essentially several filling machines in one.
Integration 
The All in One is only as efficient as the conveying and upstream/downstream equipment it is linked with. Line integration and a top-notch management system are also critical factors in overall performance. Foodmach worked with the 4 Pines team to develop the rest of the line to best meet the challenges of providing speed, flexibility, and highest product quality in a small space. The final parts of the state-of-the-art upgrade included a Foodmach bottle/can depalletiser, reject table, inline container accumulator and conveyors, a Markem-Imaje can coding system and an X-ray fill height inspection system.  
Foodmach CEO Earle Roberts says it is the company's mission to make life easier for "operators, line managers and the people with their reputations on the line". 
"One of the biggest challenges facing production line managers is ensuring that equipment efficiency is optimised, expert level integration is the key to making that happen," Roberts says. 
The Markem-Imaje high-speed primary package coding unit features a hygienic full stainless-steel design with no retention zones, which means it can be washed down efficiently.
There were a number of factors Foodmach had to take into consideration – 4 Pines' sustainability ethos, commitment to quality, and its desire to produce innovative products and packaging – all in a limited space.
Foodmach also specialises in using industry standards to connect machines on a packaging line. PackML or Packaging Machinery Language standardises machine interfacing and tag names. It was developed by OMAC, the Organisation for Machine Automation & Control, and is considered an important step towards Industry 4.0 open-source communication standards that simplify system designs. Combined with the skill of the integration team, they provide a way to unlock the potential of legacy OEM equipment and connect it to a line management system with Industry 4.0 capability.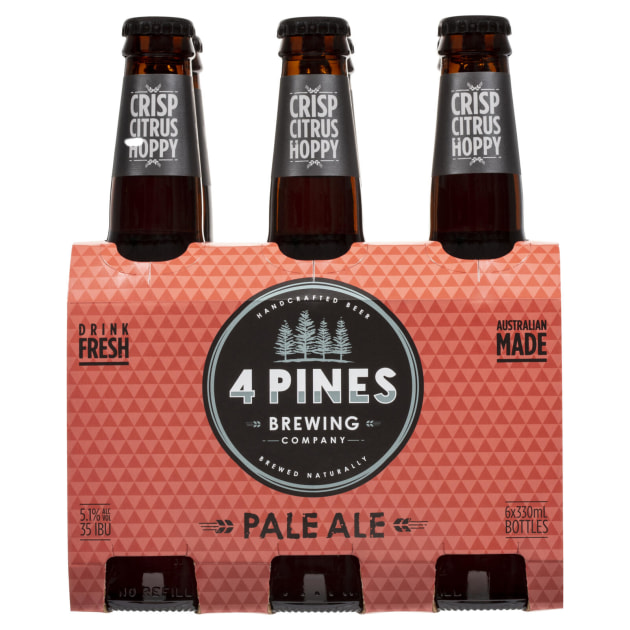 Willcock says: "We did our research before embarking on this project. We're pleased to have developed a partnership with Foodmach to introduce the very best-in-breed to 4 Pines. 
"Their integration skill is the cherry on top. They've combined all the new and old equipment with a line control system that gives us a full view of the filling operations in real-time."
The installation took place during COVID-19 lockdowns, with Foodmach's in-house safety expertise ensuring there were no safety incidents during the strip out and installation. Gentler container handling throughout the entire 4 Pines line ensures both cans and bottles are in perfect condition when they leave the brewery as well as a much quieter and more pleasant working environment for the team. 
The filler also achieved its Site Acceptance Testing for speed and quality on the first product runs post-commissioning. 
When the first can run on the new line – Nitrogenated Ben and Jerry's Ale – won silver at the 2021 AIBA awards it was the ultimate confirmation Foodmach's solution for 4 Pines was also a winner.