Table of Plenty has expanded its product portfolio, with a new range of prebiotic functional breakfast options, as well as probiotic kefirs, available exclusively at Coles.
The Functional Breakfast Range has four varieties, including Probiotic+ Muesli, Balance+ Muesli, Immunity+ Porridge, and Probiotic+ Porridge, aimed at improving immunity, gut health and muscle growth. 
Table of Plenty's probiotic kefirs have 10 culture strains and 10 times the amount of live bacteria found in regular yoghurt. It is Kosher and is free from GMOs, hormones, a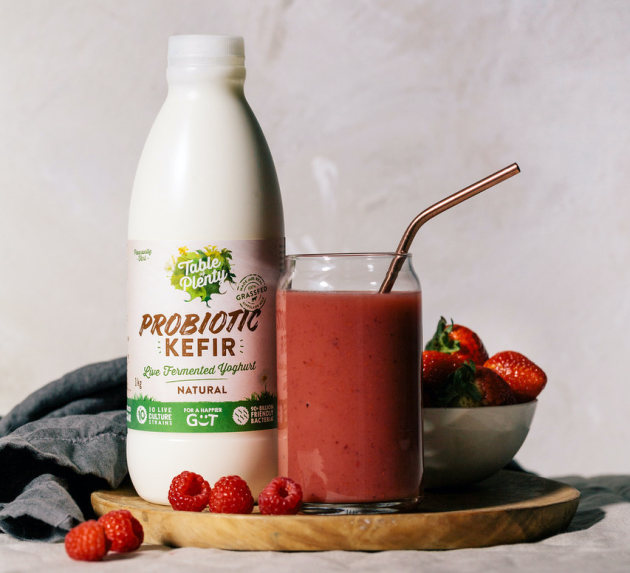 rtificial colours and flavours.
"Experts recommend you consume probiotic-rich foods twice a week. They are incredibly beneficial to your immunity, colon and large intestine and help to fight pathogens," said Table of Plenty founder Kate Weiss.
"We use a traditional process of slow-fermentation to develop the Kefir inside the bottle. Unlike some other brands on the market who use powdered milk, our Kefir is derived naturally from the fresh milk of grass-fed cows in Gippsland. This gives our Probiotic Kefir its creamy texture – and little lumps." 
The Table of Plenty Functional Beverage is available for RRP $7.20, and the Probiotic Kefir – both in natural and lactose-free varieties – for RRP $8.95 at Coles.