McCain has rebranded and relaunched its classic Potato Smiles as EmotiBites, following consumer demand to bring the product back into the freezer aisle.
Dubbed as the "smiley face of the social media world", McCain's EmotiBites are a contemporary twist to the classic product, McCain Foods marketing manager ANZ Karen Ramsay told Food & Drink Business.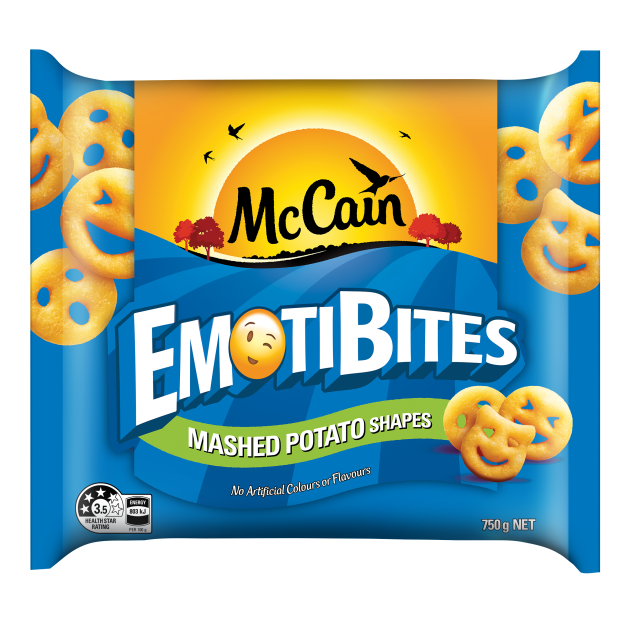 "We wanted to bring the product into the new era, while still giving consumers that feeling of nostalgia for the snack that they enjoyed in their childhoods," said Ramsay.
"In the 90s, Smiles were a classic for the pre-digital era, now they bring the same joy, but updated to reflect todays social world."
"The packaging standout is achieved via the bright blue colour contrasted with golden emotes – this is a very bright colour for the category. There is huge demand for these products already, and stock has sold through Coles who are busy trying to restock their shelves."
EmotiBites are packed in Low Density Polyethylene (LDPE), which can be recycled in soft plastic recycling programs, such as REDcycle.
The updated protato snack range now also features new shapes in addition to the smiles, including winks, flowers and thumbs up.
McCain EmotiBites are now available nationwide in Coles stores for RRP $4.00.