A new tropical flavour will be added to Hydrolyte's electrolyte effervescent tablets and ice-blocks ranges, aiming to remind consumers to stay on top of their hydration in the winter months as well as summer.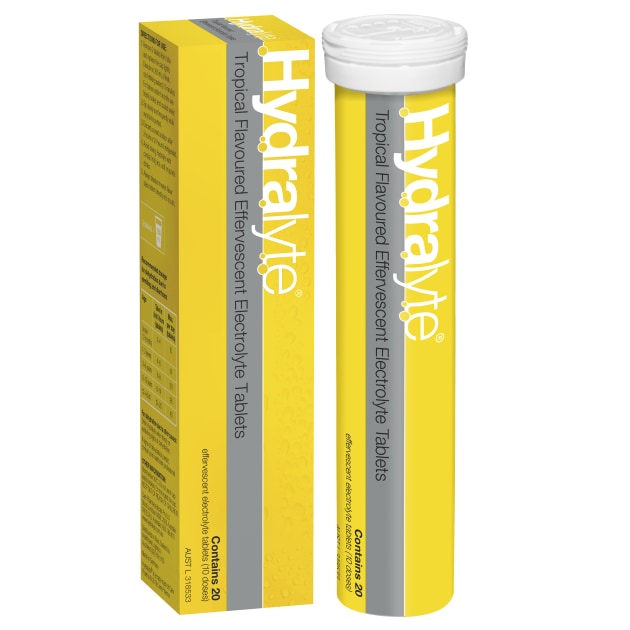 The Tropical range joins a line-up of Hydralyte flavour favourites including Orange, Apple Blackcurrant, Strawberry Kiwi, Lemon Lime and Colour-Free Lemonade. Hydralyte is scientifically formulated and aims to rapidly rehydrate.
Recent studies suggest that although dehydration is commonly linked with Australian summers, during colder weather, the body's thirst sensation is reduced by around 40 per cent and the brain does not signal the kidneys to retain water.
"After almost twenty years of helping Aussie's recover and rehydrate from our active lifestyles, we know it's not just beach season where we may need rapid rehydration," said Care Pharmaceuticals head of marketing Daniela Fra.
"Whether working up a sweat in a workout, spending a day in the great outdoors or sweating due to fever from a cold or flu, it's essential to take check of our hydration levels throughout winter and be prepared with a true oral rehydration solution like Hydralyte."
Hydralyte Tropical Flavoured Effervescent Electrolyte Tablets 20-pack (RRP $16.19) and Hydralyte Tropical Flavoured Electrolyte 16-pack Ice Blocks (RRP $16.19) are now available from Chemist Warehouse, Terry White Chemmart, Blooms, Priceline Pharmacy, Amcal and selected pharmacies.