Dairy Farmers has expanded its A2 protein milk offering with the release of its new two-litre Full Cream, Lite and Prebiotic white milk varieties.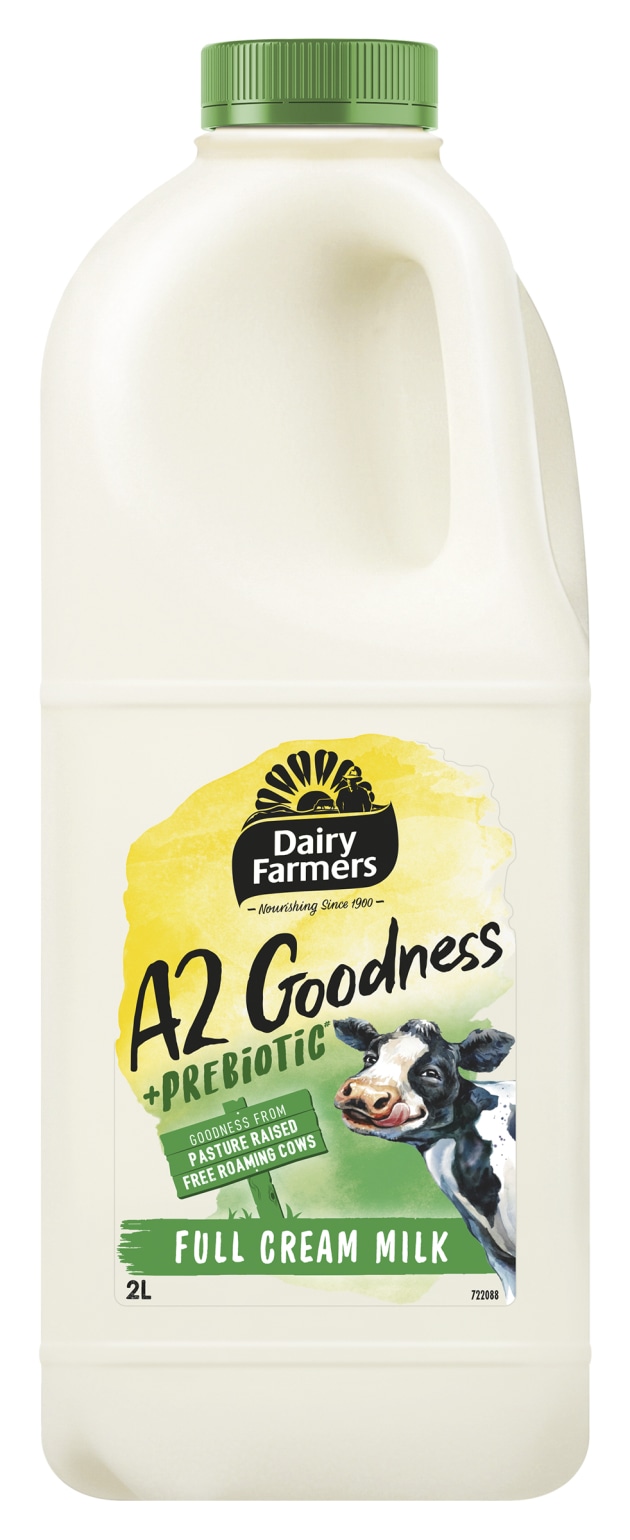 The new range is sources from "pasture-raised, free-roaming" cows from Australian family dairy farms, and follows the release of Dairy Farmers' A2 Goodness Flavoured Milk range. The Prebiotic A2 milk is a first for the A2 protein milk segment. 
Lion Dairy & Drinks marketing and innovation director Darryn Wallace said the team was proud to be providing consumers with more choice within the A2 protein milk segment.
"The range is the latest addition to our iconic brand's portfolio, and by introducing the first ever Prebiotic and Flavoured players in Australia to the A2 protein milk segment, we're continuing to innovate in the category," said Wallace.
Dairy Farmers A2 Milk is available at Coles and leading retailers across VIC, NSW and ACT.