A new variety of dessert sauces have hit supermarket aisles, as Barker's New Zealand expands its product portfolio with its range of pantry staples.
Barker's New Zealand produces jams, chutneys, sauces and fruit compotes made from quality ingredients.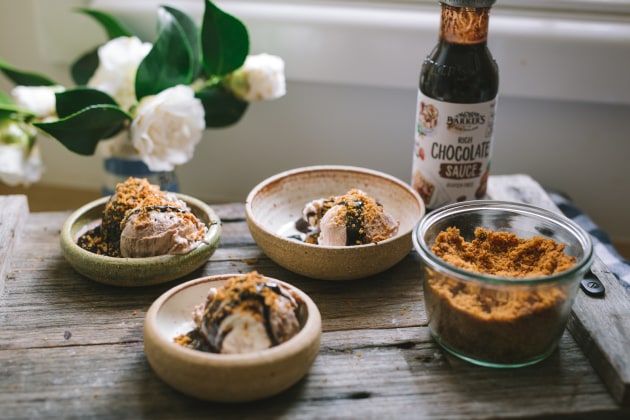 Its new dessert sauces, including Rich Chocolate Sauce, Butterscotch Caramel Sauce and Luscious Strawberry Sauce, are packed in recyclable glass bottles and feature hand drawn label illustrations, inspired from ice cream sundaes to milkshake bases.
"We wanted to create delicious Dessert Sauces that everyone can indulge in, without worrying about nasties such as added preservatives, artificial colours or flavours," said Barker's New Zealand head of innovation Kim Whitman.
"Using quality ingredients like cocoa and condensed milk for the Rich Chocolate Sauce and real strawberries for the Luscious Strawberry Sauce brings to life the classic flavours that Australian families know and love. These versatile pantry staples are set to become a new favourite for Australians of all ages to enjoy."
Barker's New Zealand Dessert Sauces are gluten free and contain no artificial colours, flavours or added preservatives.
Rich Chocolate Sauce and Butterscotch Caramel Sauce are available from Coles supermarkets, and the whole range is available at Woolworths supermarkets, for RRP $5.00 each.