A collaboration between award winning Sydney-based gin brand Grown Spirits and the Blue Mountains Botanic Garden Mount Tomah has resulted in Blue Mountains Grown Gin, a limited-edition run of 1000 bottles, to capture the spirit of the gardens.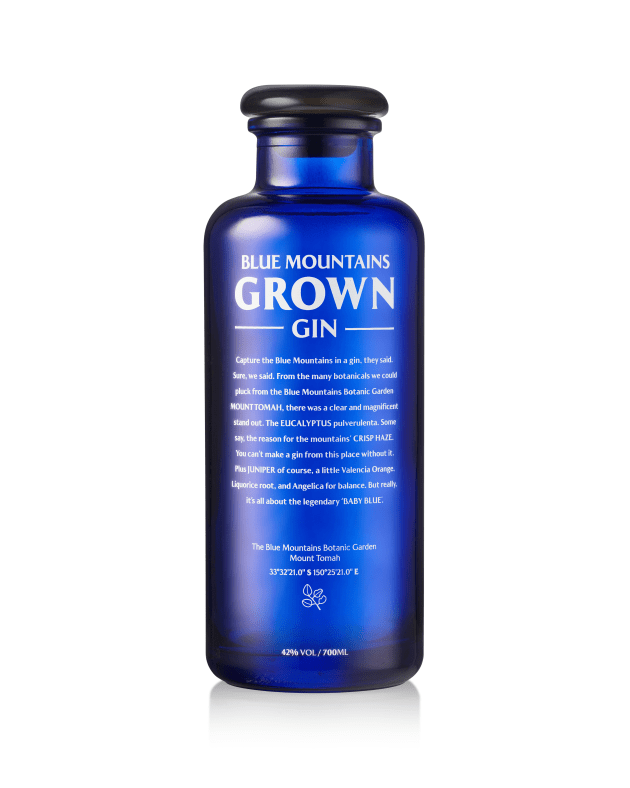 The catastrophic fires of 2019/20 destroyed hundreds of specimens at the garden. Profits from gin sales will go towards helping the horticultural and scientific staff as they rebuild and restore its crucial collection.
Crafted by master distiller Philip Moore, it features Eucalyptus pulverulenta (more commonly known as silver-leaved mountain gum) as its hero botanical.
Moore said: "In creating a gin in homage to the Blue Mountains and the garden, there was one botanical I was immediately drawn to, Eucalyptus pulverulenta, or Baby Blue as some people call it.
"It brings fresh, cooling qualities to the gin much like the mountains themselves. It really has created a gin as magical as the place itself."
Reflecting on the past year, Botanic Gardens Greater Sydney chief executive Denise Ora said: "As we move closer to the end of an extraordinary year for all of us, it's important to acknowledge that it has been a particularly tough year for the local communities impacted by the Gospers Mountain fire that swept through the region surrounding the Blue Mountains Botanic Garden Mount Tomah.
"Collaborations like the Blue Mountains Grown Gin provide powerful opportunities to help regrow the area damaged by the bushfire but also help to celebrate the resilience of nature and our personal journeys towards recovery."
This is the third collaboration between the two organisations. Grown Spirits co-owner Frank Bethel said this one was the most important.
"The scale of the damage the Blue Mountains region suffered at the hands of the bushfires needs to be seen to be believed. We feel privileged to be able to contribute to the garden, one of many areas impacted by the fire, in our own small, deliciously drinkable way."
Blue Mountains Grown Gin is available from 12 November 2020 for RRP $129 from gardengrowngin.com.au and premium bottle shops across Australia.
TASTING NOTES
Appearance: Crystal clear with a flawless purity.
Nose: A beautifully complex marriage of Eucalyptus pulverulenta and Juniper Juniperus communis. A fresh and lifted aroma balanced by the supporting cast of Valencia Orange Citrus × sinensis, Liquorice root Glycyrrhiza glabra, and Angelica Angelica archangelica.
Palate: On entry, a very clean and richly textured juniper berry. Followed by the Eucalyptus in the middle palate bringing a little spice and a gentle heat. The aftertaste is cooling and fresh, coming from an additional but subtle contribution of Eucalyptus leaf.
Pairing: Keep it simple to allow the freshness for the aroma plenty of space. A premium Indian tonic with ice is great. Maybe throw in a handful of blueberries for a garnish.