Coles has introduced a new pasta sauce, Mum's Sause, to 800 of its stores around the country as part of a new fundraising initiative called Curing Homesickness, which aims to help sick children in hospitals across Australia.
Mum's Sause has a four-star health rating and will be sold for $3 in stores, with fifty cents from every jar sold donated to a children's hospital in the state of territory the jar is purchased in.
Curing Homesickness began because almost 1 million hospital admissions in Australia are children or young people, and 50 per cent of hospitalised children have moderate to severe levels of homesickness.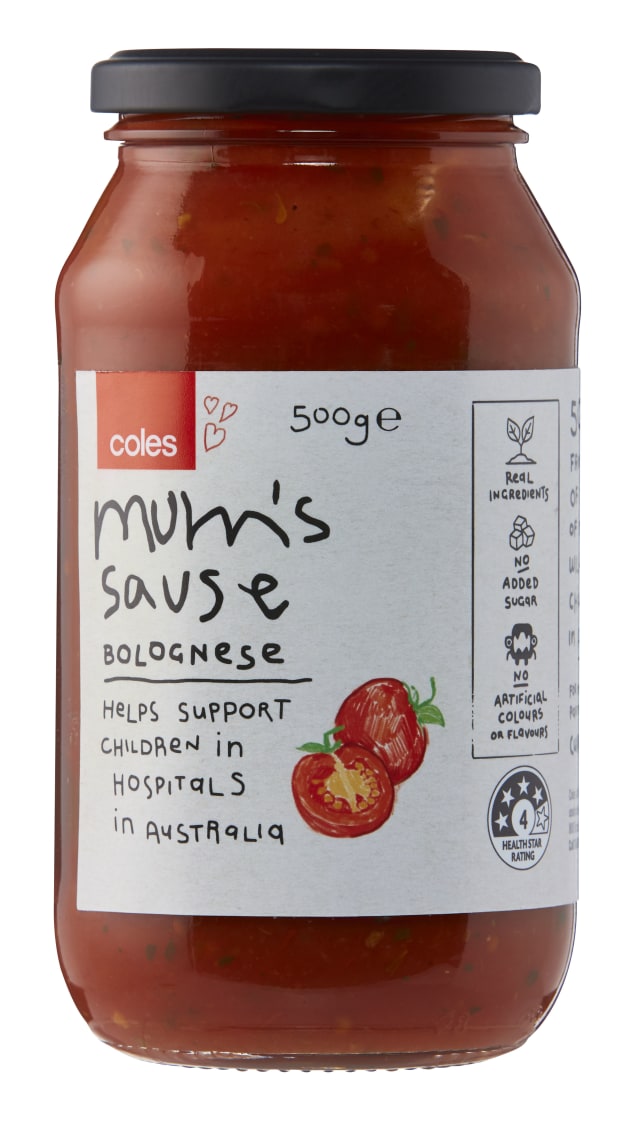 Coles chief property and export officer Thinus Keeve said mum's cooking is often what kids missed most when they are in hospital, maening Mum's Sause had been developed to taste like home cooking.
"Mum's Sause represents an amazing way for us to fundraise for children's hospitals in a coordinated way across Australia. It has national reach but also has a local impact for sick children in every state and territory," said Keeve.
"It has real ingredients, no added sugar or artificial nasties. It uses Mum's secret ingredient, pumpkin, to give it a natural sweetness and be delicious for the whole family."
Sydney Children's Hospitals Foundation CEO Nicola Stokes said the Curing Homesickness campaign was the first time the fundraising focus had turned to homesickness.
"We developed the idea because our Foundation was exploring how we could make more of a difference to the emotional wellbeing of sick kids, as well as raising funds for vital equipment, groundbreaking research and excellent clinical care. When I shared our idea with colleagues at other hospital foundations across Australia, they wanted to be involved and they immediately offered to collaborate with us to deliver national impact for every child and every community.
"There's something about the campaign that really seems to resonate with everyone, and that's how Coles got involved. Coles is a generous and longstanding supporter of our Foundation and when we invited them to come on board, they went above and beyond!"
The hospitals to benefit from the funds include:
Monash Children's Hospital in Melbourne;

Sydney Children's Hospital, Randwick and The Children's Hospital at Westmead;

Prince Charles Hospital in Brisbane;

The Royal Hobart Hospital;

The Perth Children's Hospital;

Canberra Hospital; and

Women's and Children's Hospital in Adelaide.