Gold Coast-based start-up Super Shrooms has introduced its adaptogenic coffee alternative to the market, which combines medicinal mushrooms with masala chai, raw cacao and Ayurvedic spices.
Super Shrooms is 100 per cent vegan, organic and caffeine-free, and uses four potent mushroom extracts – Lions mane, Chaga, Cordyceps and Reishi – to "mimic the energising effects of caffeine without the jitters and crash".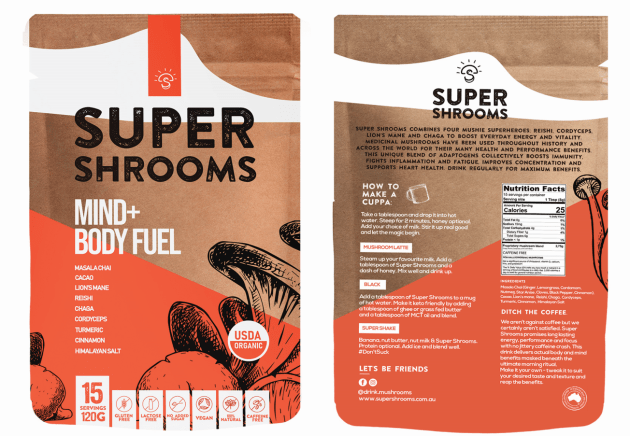 The combination of the mushrooms aims to provide a range of benefits including an increase in focus and alertness, eliminating fatigue, support the immune system and help fight infections and viruses.
Each 8g serve of Super Shrooms Mind+Body Fuel has 2.75g of mushroom extract and is a concentration safe for daily consumption.
Super Shrooms is available online for RRP $39.00.