South Korean aquaculture business Wonjin Fisheries has installed an Australian designed water treatment system to boost food security.
The company's year-round operation called for a reliable filtration system that effectively removes high amounts of debris from sea water for distribution to its land-based fish tanks. A compromise in water quality affects food security and can be very costly. 
Wonjin tested Waterco's Micron Commercial Fibreglass Filter, an award-winning product that is non-corrosive, and therefore suited to harsh environments such as sea water applications.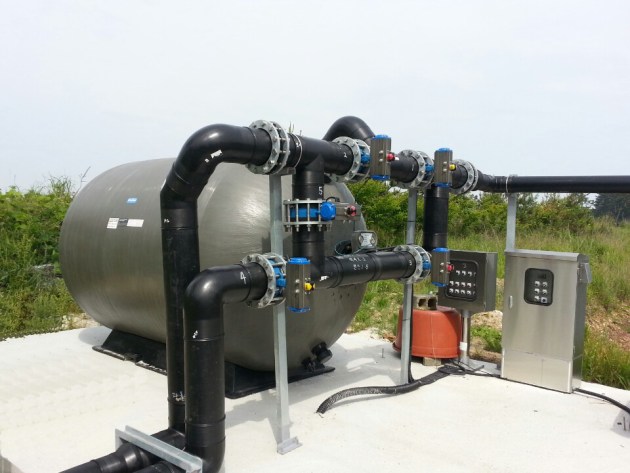 "Sea water drawn in from the coast contains high levels of debris, which need to be filtered before passing to the land-based fish tanks or raceways," Waterco's business development manager Steven Liew said.
"A reliable filtration system and good control of aquaculture environment are vital as failure can be very costly to the farmers.
"Equipment must be low maintenance and able to withstand the harsh corrosive effects of sea water."
Ongoing problems with existing filtration systems led Wonjin Fisheries technicians to test Waterco's filter, according to Liew.
"They specifically asked for durable products that required minimal maintenance," he said.