Nord Drivesystems recently supplied a major European supplier of shellfish products and blue mussels with a complete installation of drive equipment that was specially equipped to handle its aggressive manufacturing environment.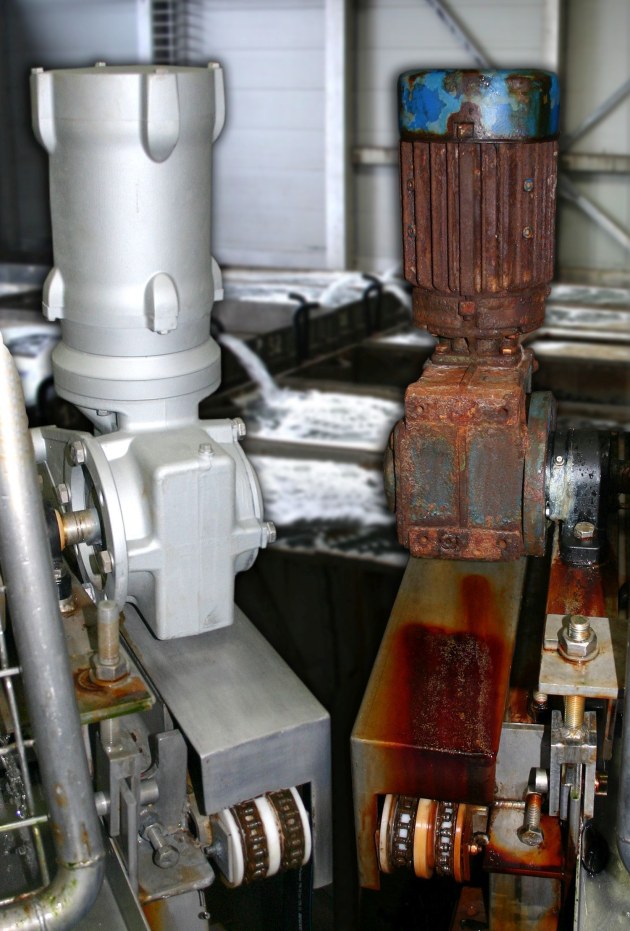 The biggest challenge for component suppliers in this industry is the humid, salty atmosphere, which corrodes unprotected metal parts across the automation process.
Fresh catches arrive in the factory and are put into large basins with a constant flow of salt water.
Nord's aluminum drives, however, can be washed down to achieve stainless steel grade resistance to corrosion.
The aluminium drives are more expensive when compared to conventional cast iron units, but studies have shown that they will typically last the better part of 10 years in these harsh environments.
According to Martin Broglia, NORD's Australia MD, its sealed surface makes it particularly suitable for heavy-duty washdown operations typical in the meat processing sector, where it is currently being trialled in Australia.