From fast defrosters to high-end inspection machinery and cutting-edge slicers, Heat and Control's Foodpro 2017 line-up has much to offer.
Heat and Control (Stand I 41) will bring an extensive line-up of processing and packaging machinery to Foodpro 2017.
A highlight on the stand will be the Stalam Radio Frequency (RF) defrosting technology which can defrost meat, fish, seafood, vegetables, fruit and dairy products within minutes.
The machine can rapidly generate heat volumetrically within the product, and the heating process is uniform and controlled, resulting in a significant reduction of drip losses, according to the company.
Heat and Control will also be displaying X-ray systems and metal detectors from Ishida and CEIA. These can safely inspect products for foreign matter such as bone, stone, and glass, and defects such as shading variations, cracks and splits.
CEIA's THS detectors identify both magnetic and nonmagnetic metals, including high-resistivity stainless steel. An automatic tracking function cancels out any variation caused by the product being inspected, which reduces false alarms, and in turn, production downtime and product loss.
Equipment on show will include the Ishida IX-GA-4075 X-ray inspection system; Ishida DACS-EL checkweigher; and CEIA MS21 metal detector.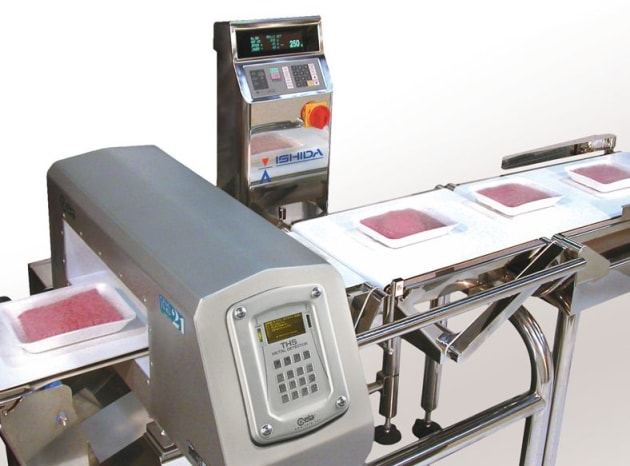 Also on show will be Ishida's new WM-AI automatic wrapper with integrated scale and label applicator. This machine can process up to 35 packs per minute from small to large trays. It also has a two-film roll mechanism, offering high-speed printing at 120mm/sec. It has an increased wrapping weight capacity of up to 6kg, product and tray height detections system, and automatic wrapping torque control system.
Size reduction technology company Urschel will also be on show with equipment that dices, slices, strips, granulates, and shreds at high production capacities. Heat and Control will be showcasing the Urschel Translicer 2510 Cutter, suited to leafy vegetables. The TranSlicer features several different interchangeable 635mm diameter cutting wheels (slicing, crinkle slicing, shredding, and julienne) to produce a full range of slices, shreds, and julienne cuts at the highest capacities found in the TranSlicer line.