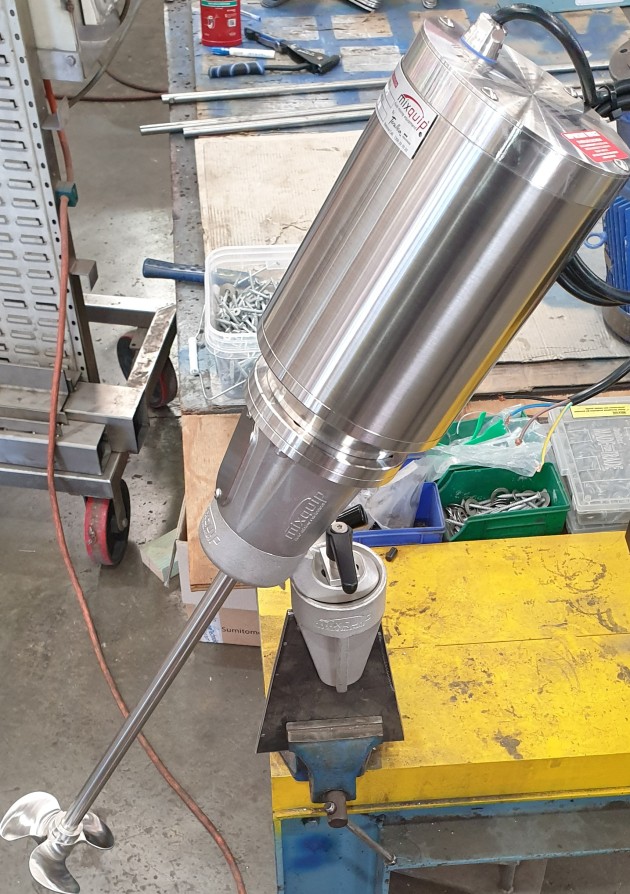 Ensuring each part of the mixing and production process is as efficient as possible is a key concern for food and beverage producers. Whether your facility processes dairy products, meat, wine, juice or a multitude of other products, it pays to invest in a mixing system that will provide long-term efficiency gains. 
Mixquip's Series 50 range of stainless-steel clamp-on agitators are fitted with waterproof all-stainless drives with a rating of IP66. This makes them waterproof against hose-directed water, meaning no time-consuming dismantling is required for your facility's washdown operations.
It allows 30 degrees of movement in two planes so the agitator can be positioned to get the exact mixing and blending action required. A choice of drives provides customised mixing for all viscosities, with direct, gear or variable speed drive models available.
The portable agitators are easily fitted to open-top tanks up to 8000 litres. They can help reduce power consumption by returning as much as 65 per cent more agitation per kilowatt compared to conventional agitator units.
Designed and made in Australia by Teralba Industries, Mixquip all stainless clamp-an agitators are typically made to order in less than two weeks.