Urschel's new Affinity Integra Dicer processes difficult-to-cut cheese and meat products.
The newest machine in the Affinity line, the dicer works well with high-fat meats, cold temperature products, sticky bakery ingredients, or products such as brined pickles.
Its clean-cutting action achieves high yields of precise, targeted cut sizes within customer parameters, according to distributor Heat and Control.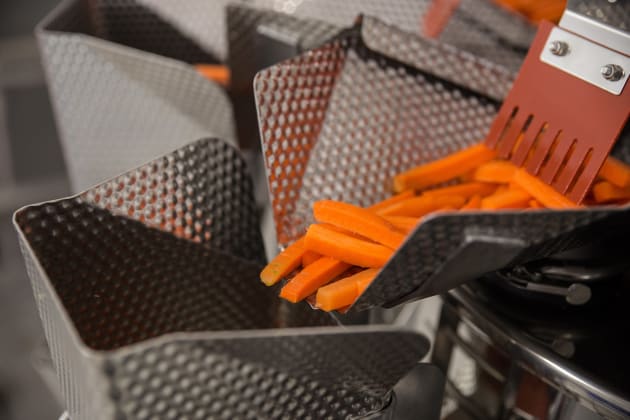 The dicer incorporates design elements from the longstanding Model RA series, the Affinity, and the Sprint, with the ability to replace existing in-line Model RA series machines.
It accepts a larger infeed product size combined with a larger impeller case that equates to potentially a 20 per cent increase in yield.
When compared to the standard RA-A, it equates to potentially a 50 per cent yield increase, according to the company.
The Integra accepts in-feed products up to approximately 114 mm, with the food zone completely separate from the mechanical zone to ensure sanitation. The machine features a slice adjustment knob, allowing dial-in and lock-in of a specific slice size to ensure precise tolerances hold true throughout production runs.
An optional cost-saving, replaceable insert slicing knife may be used as an alternative to the standard slicing knife set-up.
Hinged panels provide full access to facilitate and expedite cleaning and maintenance procedures. A round tube frame limits microbial surface area and promotes self-draining.
With four processing speeds available, the Integra is designed for continuous operation with uninterrupted production.
The Affinity Integra and other Urschel food processing equipment are available exclusively in Australia and New Zealand through Heat and Control.