In-pack pasteurisation technology has enabled a fresh range of healthy ready meals displaying the face of fitness celebrity Michelle Bridges.

The new range of Michelle Bridges ready meals, which have been produced in partnership with Woolworths, have been made using a Cook, Quench and Chill system.
Woolworths FoodCo Fresh general manager Jim Fader told Food & Drink Business the system ensures a "high quality product that offers convenience".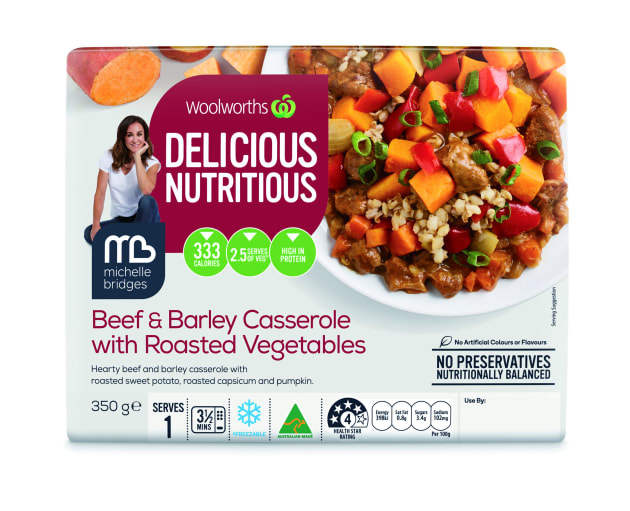 The meal is assembled and cooked within its packaging, with pasteurisation done within a retort. This ensures a longer shelf life, which makes a big difference in the ready meals game.
The meals are assembled so that consumers see elements of the dish such as grated cheese and herbs, adding to their homemade appeal.
The deli section of Woolworths is the chosen domain for the ready meals range, which builds on the pre-existing 'Michelle Bridges Delicious Nutritious' frozen meals which launched last year. Since the launch, there have been almost one million of these meals sold.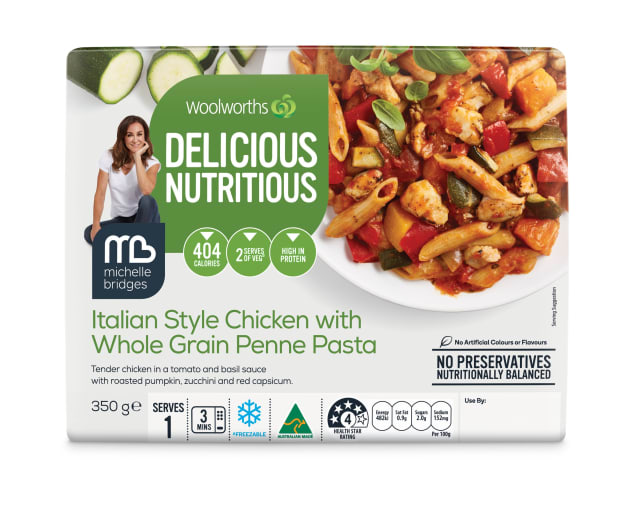 The new home-style meals include wholegrain Penne Bolognaise and Peri-Peri chicken, each of which have less than 450 calories.
According to Fader, the ready meal category grew 13 per cent from 2015 to 2016. He says the launch was in response to macro trends surrounding health and nutrition, and offered an option for busy families who want to eat as well as they can.
Woolworths already has 88 products on sale in the ready meals category.