Frosty Boy has expanded into the wellbeing market, launching its new Wellboost range. Managing director Dirk Pretorius spoke with Doris Prodanovic about the importance of automation and production space flexibility. This article was first published in Food & Drink Business September/October 2020.
When stepping into the Frosty Boy Australia factory, it is impossible to ignore the sweet smell of vanilla in the air. Based in Yatala on the Gold Coast, the dessert and beverage manufacturer has diversified for the first time since launching in 1976, tapping into the $36.6 million wellbeing segment in Australia with the launch of a new supplements range called Wellboost. 
And with new production comes a new approach to its plant design.
At nearly 9000 square metres the Frosty Boy site has a warehouse space of 5000 pallet locations allowing the team to produce and pack all of its products on-site. Frosty Boy produces enough mix each day to make 2.5 million soft serve ice creams and the design capacity of its production lines vary among two-, four- and six-tonnes per hour. 
For Frosty Boy managing director Dirk Pretorius, a key element in introducing Wellboost to the production line was ensuring the flexibility of all production was quick and easy to maintain.
"We've always had highly efficient blending at our site so that was not the hard bit for us," Pretorius told Food & Drink Business. "It really came down to integrating the new filling line to the blending facilities. We also wanted to make sure that we didn't just have a plant dedicated to Wellboost sitting there all the time, and when the orders come in and the market grows, only then do you start using that facility."
"One of the things at the moment with advanced manufacturing is that you have to be flexible – you have to be able to do smaller quantities, smaller runs, customise for your customers and do private labels if need be – so we built all those flexibilities into the line. We have the ability to move it in and out of the facility so we can retain the flexibility."
Automation advantage
The addition of x-rays to its production lines was for quality control and "extra peace of mind", Pretorius says, but automation has proven to be the critical component in ensuring the manufacturer's competitiveness.
Frosty Boy invested in Brisbane-based i-Matrix Automation to help upgrade the automation of its production dashboards, particularly the overall equipment effectiveness (OEEs) production performance parameters and system controls.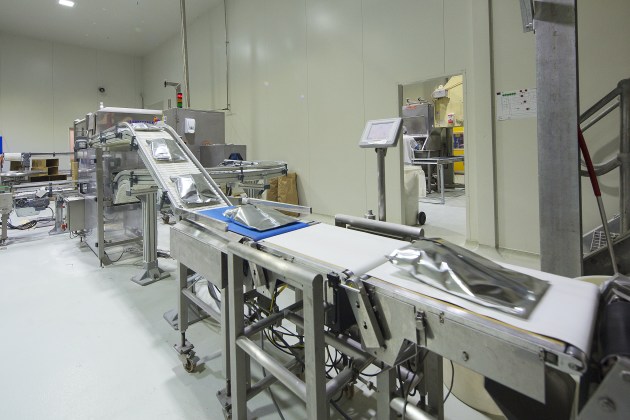 Pretorius says with the rapid development of automation within the manufacturing space, it made sense to invest in it.
"One of the things we do as well is use the data that's been generated – data is what you need to run the plant efficiently," he says. "We've automated the process of calculating our OEEs so for us, early in the morning we have the previous day's OOEs, which allows us to identify room for improvement on an ongoing basis, as well as reducing waste and giving real time visibility."
During the Wellboost launch at Frosty Boy's facility, Pretorius told F&DB the business was looking to step out from its traditional dessert and beverage manufacturing, and enter the nutritional wellbeing segment, working with dietitians to develop the range earlier in the year.
"We wanted to have a focus on the immune boost side of things to have a point of difference into the market," says Pretorius.
"The market leaders in this space are imported, so it gave us an opportunity to launch a locally-manufactured product that is as good – or better – than what is already available on the market.
"We're constantly looking  to innovate, so we wanted to see what products we could develop using the technical strength of our team, to  access a different segment in the market. 
"For us, there's definitely an opening in this space, because with our expertise in dessert and beverages, we know how to make things taste great, so that's what we're looking to offer with Wellboost."
Dietitian and Wellboost brand spokesperson Kate Di Prima said it was pleasing to see a product that was made in Australia for Australians by a team of experts.
"There's a lot of products out there that are imported, and sometimes people can't continue taking on a product that runs short, so I really like the fact that with Wellboost, not only is it Australian-made but its Queensland-made," Di Prima told F&DB.
"As dietitians, we always talk about a 'bliss point' – foods such as chocolate or ice cream have a bliss point. 
"It takes R&D teams a lot of work to make sure the taste of the product is enjoyable and not taken just as a supplement to get down. 
"The Wellboost range has achieved this."
Five products will be available in the Wellboost range and there are plans in sight for the Frosty Boy team to expand into vegan-friendly options as well.
The new range includes Wellboost Care Plus – available in natural Vanilla, Chocolate and Neutral flavours – and Wellboost Immuno Plus, available in Vanilla and Chocolate. Wellboost can be purchased online.