For those on a budget, ECI can help stretch the dollar, writes Total Construction's Rob Blythman.
Every food manufacturer and producer wants to have the best possible facility, but many can't afford to build bespoke facilities that meet all requirements laid down by some of the heavyweight buyers.
This means some clients must achieve maximum stretch of their dollar to create a facility which may not be their ideal, but will allow their business to flourish.
The key to this approach is to involve your builder early in the process. This is commonly known in the construction game as Early Contractor Involvement, or ECI (see case study below).
Having a builder involved during the scoping and design stage can allow critical cost items in any build/fitout to be identified, and alternatives discussed. For instance, you may have a plan to construct a mezzanine level in your operations, but flows can be extremely costly to construct.
Sometimes a client cannot see the forest for the trees, because they are so entrenched in their business they only see one aspect of the project, which is to increase efficiencies in their production.
Involving a builder with process engineering capability in the food and beverage industry can allow different eyes to see the requirements and suggest alternatives to the building layout that don't just reduce the need for costly building works, but can potentially improve the process flow overall.
So how does ECI work to develop an achievable budget? Firstly, a site investigation is carried out by the builder on the existing and proposed facilities to detail and identify all services required, and what is available at the new site in the way of power and gas capacities. Increasing power or gas supply to a site can be very costly to the project and create delays.
Another area that needs consideration in the case of an existing building to be fitted out, is the structure's integrity. Having to strengthen this to cope with the additional weight of fitout and services can often blow out project costs.
A workshop is carried out with all stakeholders to identify required efficiencies, confirm proposed outputs, and flag any potential limitations. As part of this workshop, all production processes are mapped and detailed for both the existing and proposed operations.
A comprehensive list, including capacities and dimensions of all equipment both existing and new, is developed. This helps identify all utilities, services required, and sets the benchmark for power and gas requirements at the proposed site.
This process helps identify potential bottlenecks in current processes and helps highlight any potential hygiene requirements in the new fitout. Getting all this data captured is critical in maximising efficiencies of the new facility.
A review of the buildability of the facility is done and sketch design layouts are completed to optimise process flows to best fit the client's objectives. A building/fitout SWAT analysis is carried out and build/fitout costs are derived. Through close consultation between the builder and client, this process allows potential savings to be identified early on in the overall design and layout of the facility.
A detailed design including all services and requirements is then developed and put to the market for live market costing. This will give the client a firm understanding of what they can get for their dollar. Here is where working to a budget comes in.
Once the ideal building and fitout costs are established, it is then possible to derive further reductions in the overall project spend through rationalising the design.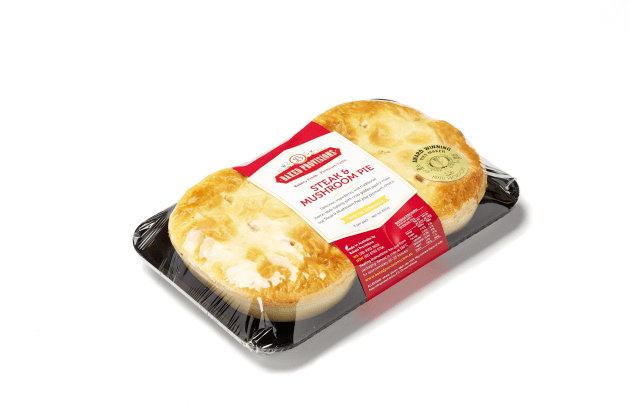 Baked Provisions builds to a budget
Pie manufacturer Baked Provisions reaped big savings by involving Total Construction early on in a western Sydney construction project focused on a purpose-built facility that would help it reduce costs and grow with the market.
The premium pie manufacturer recently began manufacturing its premium chilled pies and pastries out of a new facility at Prestons in Western Sydney.
The company sells its products to independent supermarkets and other retail outlets, and its emphasis is on using high quality fresh ingredients, and employing traditional home-style baking methods.
Construction began in June last year, and the company began manufacturing in the new plant in December after the last of the equipment had arrived.
Having Total Construction involved early on in the project reduced its cost and also helped the company navigate the many food regulations and requirements, the company says.
"The timeframe was short. We only gave them three months to complete the whole project," managing director Trieu Thai says.
Having Total Construction involved early on in the project reduced its cost and also helped the company navigate the many food regulations and requirements, Thai says.
Blythman said with ECI in mind, a workshop was carried out with all stakeholders to identify required efficiencies, confirm proposed outputs, and flag any potential limitations.
"With some tweaks to the design, we were able to halve the cost of the project, and we still came in under budget at the final build," Blythman says.
The plant now also has significant expansion capability – it currently only uses a quarter of the available space – so that it can grow with the market.
The cost-saving design features include the use of shipping containers as freezers (picured below).
"By analysing the process flows, we were able to reduce the amount of in-floor drainage required, so we didn't have to dig up the slab," Blythman says.
The facility is now also servicing Victoria, with fresh product shipped to Melbourne daily, according to Thai.
"Total Construction was very experienced and knowledgeable about the food industry, and we are really happy with facility, and the budget," Thai says.
Rob Blythman is the national business manager in the food and beverage division at Total Construction.