Running one of the world's largest vertically integrated nut and health food companies is responsibility enough but managing the business through drought and pandemic took added mettle. Kim Berry spoke to Select Harvests managing director Paul Thompson.
Paul Thompson joined Select Harvests eight years ago, after being president of SCA Hygiene Australasia, which manufactures Sorbet, Purex, Libra, Tena and Deeko. "I've been in the FMCG land for a while now," he told Food & Drink Business.
Originally, Select was managed by the managed investment scheme company Timbercorp, which collapsed in 2009 owing creditors $750 million with more than 18,500 investors affected. It was one of a number of collapsed agricultural and forestry managed investment schemes that were wiped out by an Australian Tax Office decision in February 2007 to end the ability for investors to claim tax deductions for upfront fees and the global financial crisis.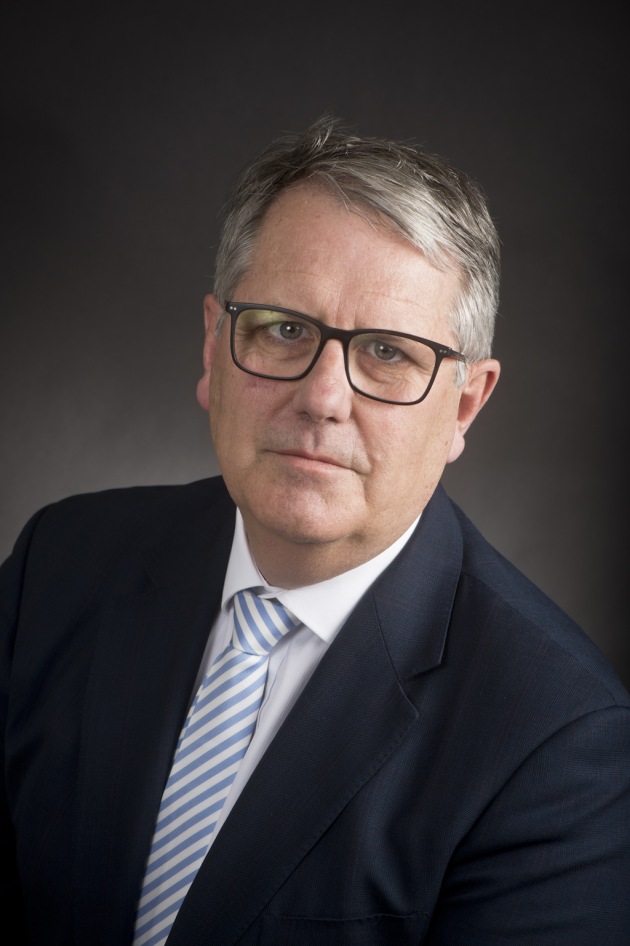 Thompson says: "At that stage we knew a lot about growing almonds, so we went out and progressively bought farms either privately owned or from managed investment schemes. From there we invested $100 million in greenfield almond farms. In the last four years we've grown from fourteen tonnes to twenty-nine tonnes."
In FY20, Select reported a net profit after tax of $25 million, which was down almost 53 per cent from $53 million the previous year. This was despite producing a record crop of 23,250 tonnes. Weaker almond prices, COVID-19 market disruption and a massive spike in water costs all played a part.
"Almonds are a commodity and pricing is extremely volatile – we've had a tough year, but we've been fortunate in a lot of ways," Thompson says.
In October 2020, Select purchased the Piangil Almond Orchard to add significant scale to its orchard portfolio. The orchard, about 80 kilometres from its Carina West processing facility, is expected to increase almond production by 4600 square tonnes in its first full year.
The $129 million acquisition includes 1566 hectares of almond orchards, the 2021 almond crop, water entitlements, as well as some plant and equipment, and a further 641 hectares of unplanted land.
Thompson says Piangil had an appealing maturity profile, with a weighted average age of 10.9 years and approximately 25 per cent immature plantings.
"It has demonstrated consistently high yields in recent years and is a top quartile orchard. The recent bloom at the orchard was strong, indicating the potential for another above industry average crop in 2021. Post the acquisition we remain within our water strategy," he says.
Select's immediate focus will be to invest in equipment and infrastructure to improve yield, quality, harvest risk mitigation and irrigation efficiency.
From grower to supplier
Select has two processing facilities. The Robinvale plant in north west Victoria, near Mildura, only processes almonds. Around 25,000 tonnes are processed a year, predominantly for the industrial market, with 80 per cent for export.
Thomastown on the outskirts of Melbourne processes 10,000 tones of almonds, other nuts and pulses, with 90 per cent for the domestic market.
Most of its primary processing equipment comes from the US, with the value-adding components European in origin. "Both sites can produce anything from a 110-gram consumer packet to a half tonne bulker bag. In B2B they want less and less packaging and in consumer it is moving towards portion control," Thompson says.
"We've expanded from just being a grower. As an ingredient supplier we can bag in any format.
We've got two operating assets that can add value to nuts and pulses by bagging, slicing, dicing, roasting, salting, flavouring or pasting.
Select Harvest's brands include Lucky, Sunsol, Allinga Farms, Renshaw and NuVitality. Forty per cent of the business is private label and 60 per cent of its products are not almond based.
"A significant portion is exported into Southeast Asia and we supply a lot of the large ice cream, confectionery, snacking and bakery companies with ingredients. Then we have our own consumer brands."
The company is currently exporting to Hong Kong, Singapore, China and Thailand. Thompson says: "When people first westernise their diet, the first area is breakfasts. It is not necessarily consumed in the same way as we do – it's often eaten hot instead of cold – but it is a growing market for us.
Almond advantage
"In the eight years I've worked with Select, almond/oat/cashew milks and butters were almost unheard of. There's a strong part of the community who want to consume less dairy, and almond milk and meal are good replacements.
"Almonds have great versatility. They're portable, high in protein and very affordable in terms of the amount of protein they offer. But the plant-based wellness market is highly competitive and its growth very attractive, but it is essential to have the right cost base."
For Thompson, Select has a number of competitive advantages, including its "enormously strong" skill base in adding value to almonds. Secondly its ability to grow consumer brands that are not exclusively almond based, meaning it can provide greater range from one source to a retailer. And its third strength is its strategic expansion. Thompson says that ranges from looking at other nut orchards and overseas opportunities.
Closing the loop
Thompson says that globally, Select is regarded as an innovative almond company. One of the ways it is leading the industry is in its sustainability program.
"Unlike other stone fruits, with almonds you eat the pip not the fruit, so about three quarters of the product we grow is bi-product. A lot goes to the cattle feed industry, but the size of that market is dependent on the grain price, the cattle market and whether drought conditions are at play. So, we looked for other ways to use it."
Four years ago, the company began Project H2E, a biomass electricity co-generation plant. The system generates 3.4 megawatts of energy, resulting in its Carina West processing facility being almost completely energy efficient. The potash is returned to the orchards to close the loop. To date, more than 30,000 tonnes has been returned to the farms as fertiliser. The project has reduced Select's carbon footprint by more than 25 per cent.
Select installed its first off-the grid farm hub at its Allinga Farm five years ago, and Thompson says the company looks to solar where possible.
"There's potentially a misnomer that agriculture sector and environmentalists don't get on, but no industry has a bigger vested interest in the environment than an agricultural company. For example, almond orchards are heavily reliant on bees for pollination. We bring in 30,000 beehives for two to three weeks.
"They're a precious part of the ecosystem, so we do what we can to support the hives. We have planted alternate forage sources, including perennial native species and canola and have water sources placed around the orchards. We also try to minimise machinery use during the pollination period."
Thompson has been one of the many voices in the water management debate, saying there has to be a balance between how water is used – for human, environment, agriculture, other industries – while navigating the added complexity of state-based motivations.
Select's water costs jumped more than 60 percent in the 12 months to 30 September 2020.
"Our strategy around water is simple – we want to make sure what we do use we don't waste, because once it's used, you don't get it back. Water is a very expensive part of our growing costs and the water debate is an emotional one.
"The Australian Consumer & Competition Commission is investigating the water market and we are very supportive of that. The almond industry says there should be a moratorium until we fully understand the impact on industry. Victoria has adopted the same position. The water debate is an emotional one and what we're saying is there has to be balance."
After a tough year, Thompson reiterates Select Harvests has been fortunate. "Good things came from COVID-19 as well as the hard things. For the business, we haven't seen an overall drop in demand, in fact it has increased slightly. We've had market access issues but when a port is closed, it is closed. We've seen people become more away of their own mortality and adopt healthier eating habits. It has reinforced for us we are in the right space. The leveller for us was from the very foundation of our business, trees didn't know there was a global pandemic.