Nathan Free of Alkira Organics talks to Tim Grey about his move away from mainstream production and how the family business become the largest organic producer in Victoria.
Nathan Free started small. After finishing high school, he dug up a couple of blocks on the family farm and started selling produce by the roadside.
Before long, he was supplying local wholesalers with broccoli, cabbage, cauliflower, and his family's specialty, stone fruit.
This year, Free was named the 2017 Rabobank Emerging Leader Award Winner, which recognises exceptional up-and-coming leadership in Australia and New Zealand's food and agribusiness industries.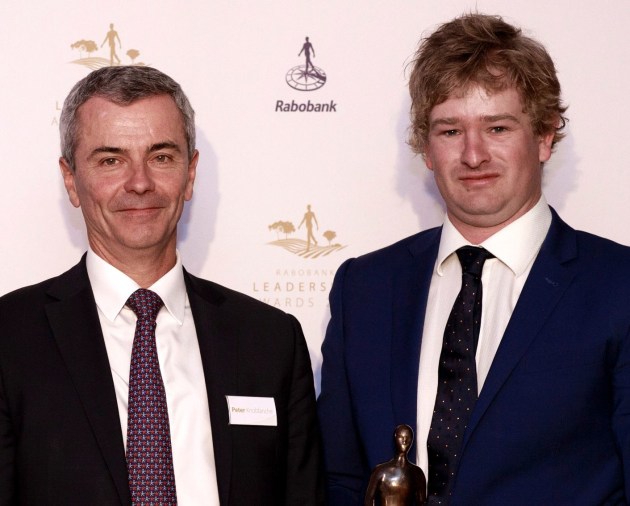 Now, his family business, Alkira Organics, is the largest organic horticulture organisation in the state of Victoria.
To be fair, Free had a lot of farming experience behind him. The Frees' farm was established back in 1943 when his grandfather picked up a modest 30-acre property just outside of Swan Hill. There, he began raising a little bit of everything.
"He had a few grapes, he had a few trees, he had a few veggies, the odd pick, the odd cow, the odd sheep," Free explains. "A little bit of a liquorice all-sorts."
When Free's father and uncle took over the farm at Tresco, they expanded it significantly to around 600 acres, and replaced the flood irrigation practices with pressurised drips.
But about 10 years ago, the Frees were becoming a little disenchanted with traditional methods. In their opinion, conventional farming practices were obstructing their ability to grow a truly excellent-quality piece of fruit.
"Even when I was younger, we always had a desire to do the best we could to the soil," Free says.
"Obviously, [we wanted] strong healthy plants that could produce a more nutritionally dense piece of fruit for the consumers, the people who buy the produce, and keep us in business," says Nathan.

"The problem is that the conventional industry doesn't allow that. You don't get a return on that. In the conventional industry, it's about minimal inputs, pushing the plant as hard as you can, and getting big crops and big profits."
In Free's opinion, the margins in the conventional produce industry were simply too tight to invest in better farming techniques, such as using compost, removing chemical fertilisers and pesticides, and concentrating on soil health.
"We couldn't compete in the conventional market with that margin. The extra expense in producing compost is one that conventional producers don't have to bear. No doubt the consumer loved it, but being the conventional product, there was no way to differentiate it," he says.
"But, with organic, there's an auditing process, and monitoring on the products, and there's a group of consumers out there who are respectful of what organic is and buy it for its characteristics. So we moved to that."