Brown Brothers' limited edition BlazeAid Shiraz is a finalist in the New Zealand Best Design Awards for its pack deisgn, which aimed to help rebuild communities affected by bushfires.
The packaging is among a wide variety of designs in the Public Good Award category, one of three special awards part of the annual event. 
The shiraz, designed by The Edison Agency, was released after Australia's bushfire season earlier this year, with 100 per cent of profits donated to national organisation Blaze Aid, which helps local communities rebuild infrastructure after natural disaster.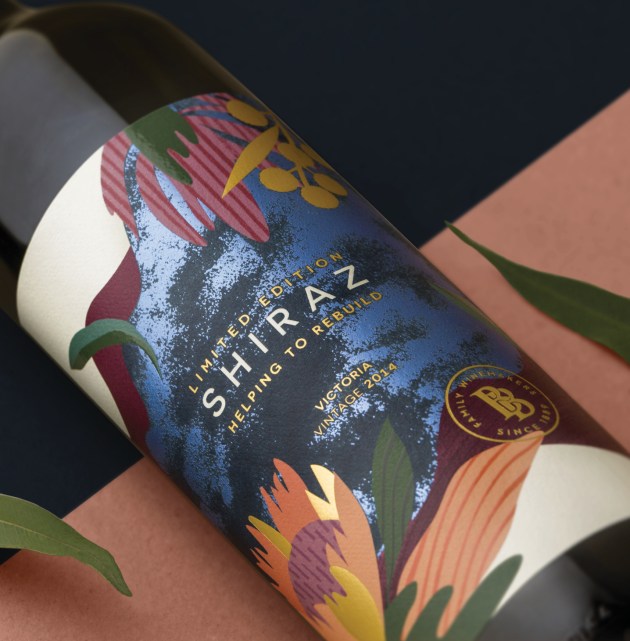 The label is printed by US-based CCL Label on Manter Cotone Extra Bianco 130gsm, a raw material with variations for a 'natural' effect, and features a mottled foil background in teal – an "unconventional foil application" to achieve a textural premium finish to the label – as well as gold foil and a highbuild gloss varnish.
"The Brown Brothers Limited-Edition 'BlazeAid' Shiraz has unisex appeal and is beautifully embellished with subtle, high-quality print finishes to reflect the quality of the wine," The Edison Agency design director Brian Llagas said.
"The contrast between the native Australian botanicals juxtaposed against a deep-blue mottled foil background cues a hopeful, flourishing future for the local bushland."
"This was a collaborative pro-bono program with support from Brown Brothers printers, designers, photographers and PR partners –  a great signifier of an industry coming together for a positive community cause."
The Best Design Awards 2020, hosted by The Designers Institute of New Zealand, will take place on 13 November, and showcases design across a number of categories, including graphic, product and digital.