Harry's Ice Cream has updated its packaging design, working with Melbourne-based studio 68 degrees to develop the new look, and Zipform Packaging for the tubs.
Harry's & Larry's director Lawrence Harris told Food & Drink Business the new design was more about appetite appeal, highlighting the flavour appeal and premium ingredients of the products.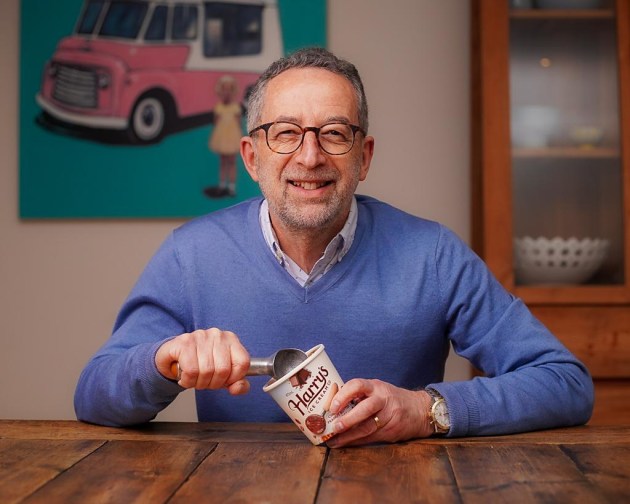 "Previously we used a clear tub with an opaque label – now we have a varnished paperboard tub. We've moved from a minimalistic simple approach to a more classic, indulgent and image focused look."
"We wanted the design to be bold and bright across the tub, including the lid, for instant recognition on the freezer shelf, then we used subtle colours on the fascia to allow the ingredients to stand out," said Harris.
Harry's Ice Cream was previously packed in a plastic tub with a screw top lid, "which was reusable but not necessarily easily recyclable".
"The paperboard packaging for our new tubs is industry standard and ensures the product quality stays consistent throughout the process of manufacture, transport and then into consumers' freezers," Harris said.
We spoke to Zipform Packaging about the project. Nicholas Payne, national business development manager, said, "Zipform Packaging worked closely with Harry & Larry's in providing a more sustainable packaging solution for their ice cream that would enhance the vibrant print design achieved through offset printing process to showcase the high quality product photography and hero colours for each individual flavour.
"Made from over 90 per cent paperboard in a BRC accredited facility, the paperboard tubs were the perfect solution to consumer shifts in favour of a greater prevalence of paperboard over plastics in ice cream packaging," he said.
Payne said Zipform Packaging's market leading stackable paperboard lid design was the perfect solution to enable automated lid application without the need for descramblers without compromising the aesthetics of the design.
Along with the new design, Harry's Ice Cream has also added a new flavour to its range – Chocolate Peanut Butter & Fudge.
The rollout of the new packaging has now begun across the country, with the full range of Harry's Ice Cream available from Woolworths and selected IGA and Foodland stores.