A trailblazer of private label manufacturing, Steric is still an industry leader while also creating its own branded products. Kim Berry speaks to CEO Richard Brownie.
When private label manufacturing began in earnest in the 1980s, it was a different beast to what it is today.
Richard Brownie's father William (Bill) and his business partner Brian Rich began Steric in the mid-60s manufacturing everything from food products to motor oil, birdseed and washing detergent.
But Bill Brownie's cadetship at the Campbell's Soup Company and his degree in foodscience, fuelled his determination for the business to focus solely on food.
It was the introduction of generic 'no name' or 'home brand' grocery labels that turned Brownie's goal into reality and ultimately established Steric as an industry leader in Australia.
"When generic branding first began, the grocery and whole FMCG sector was dominated by large companies with strongly branded products," Richard Brownie says.
Steric's early success in the market came from working with Franklins on its No Frills brand and Jewel Food Stores' No Name label from the 1970s.
Initially, private label had little impact on the major brands, but as the number of retailers consolidated and grew in scale, so did their purchasing power and mindset about generic branding.
"Right through until the early 2000s, retailers were very much sellers of branded products with an entry level offering of private label products. That started to change when retailers realised that a strong own brand could drive customer loyalty.
"It has seen the evolution from generic label to a more sophisticated private label model ranging from value to premium branded products," Brownie says.
Market research company Nielsen found premium tier private labels experienced 6.9 per cent growth between 2016/19. 
For retailers, strong private label performance is lucrative. It differentiates them from competitors, can foster loyalty from consumers, and delivers larger margins.
Deloitte's paper, Has private label become branded? says while price is key (the original driver for private label), consumers are also willing to pay more for products that meet their evolving needs of health, convenience and sustainability.
Private labels are shifting to more premium, innovative products positioned on the cutting edge of consumer societal trends, causing the lines to blur between private labels and branded products, Deloitte says.
While the market matures, Brownie says the strongest foothold for private label is still in commodities including oils, flours, and sugar.
"High volume products that can be bought in bulk and repackaged cheaply remain the foundation," he says.
Lean and nimble
While Steric is a contract manufacturer, it also produces its own branded products including Australia's first electrolyte sports drink Staminade and Mrs Mack's Instant Batter Mix.
Steric's latest own branded product for the retail market is a range of fermented hot sauces under the Billy B's label, named after Brownie's father.
The business has around 100employees with its product development team central to its work.
"There are four people in the team and a chief technical officer, who brings extensive industry experience to the table," Brownie says.
The plant has three liquid filling lines and dry powder lines, manufacturing own brands as well as private label products for retailers.
He says working with clients from initial product development, through trials to final product, and then manufacturing and packaging sets Steric apart.
"It is a whole team process and there are a lot of steps in that process. You need a thousand things to go right to get a good product on the shelf, it is incredibly satisfying," he says.
He says it is an interesting time with Covid impacts, supply chain woes, andinflationary pressures all playing a part in consumer behaviour.
"We saw the impact in the increase of home cooking; sales of all the staples went up and flavouring, herbs and spices followed as people experimented with new recipes and meal ideas.
"Now we're in a period of uncertainty with inflation, so people are watching their spending and looking for good value," he says.
Changing landscape, rising standards
Brownie's father Bill is now 84. He ran Steric at a time when big brands ruled the world. Today, supermarkets wear the crown.
While trends fluctuate, production standards only rise, says Brownie, with accountability for the supply chain and what is going into foods increasingly stringent.
"HACCP standards are continually updated and get more rigorous every year, and the plant is regularly audited.
"We have also put an enormous amount of time and effort into making sure we are producing better quality products more efficiently and with less waste," Brownie says.
As a member of the Australian Packaging Covenant Organisation, Steric is always reviewing and adapting its packaging materials and methods.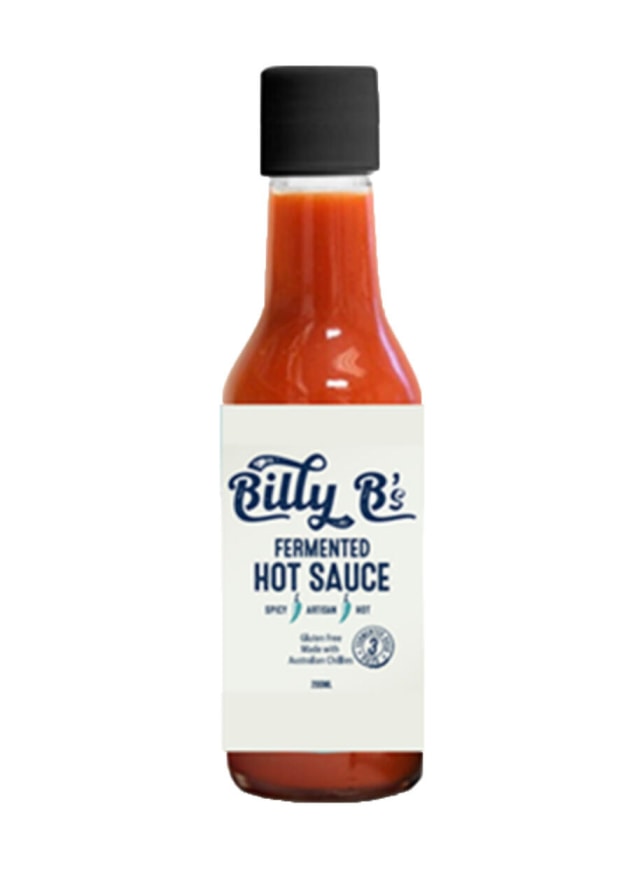 For Brownie, changing and rising standards benefit both customers and business.
"We run a tight, lean manufacturing ship that is focused on getting better and better all the time.
"The reward for everyone is seeing products come to fruition," Brownie says.
From his father's passion for food in the 60s to Brownie's commitment in the 20s, Steric is still setting standards.
This article first appeared in the May 2022 edition of Food & Drink Business.