As the world prepares to lift from the Covid pandemic, global trends intelligence specialist Stylus, examines global wellness ingredient trends to watch in 2021.
As consumers become more proactive about their health – part of a move to take back some control of their lives, Stylus has been tracking the growing role of food and beverage products in helping people to achieve personal wellness goals and needs – something that has gained new pertinence through the ongoing pandemic.
"Functional ingredients will be increasingly coveted for their ability to support wellness and vitality," says Stylus director of Consumer Lifestyle Mandy Saven. "Ingredients that claim to bolster immunity, alleviate anxiety and enhance performance will rise in popularity among food and beverage product developers in the months to come."
Broken down into three areas of focus, Stylus' key wellness ingredient trends for 2021 include:
The Immunity Imperative
Consumer obsession with immunity shows no sign of slowing down in 2021. "For brands entering this space, it's vital to grow trust and engagement with their consumers by offering education around this complex and important issue, so that consumers can identify and source the ingredients they need to support their immune defences," says Laura Swain, Stylus  Food & Beverage editor.
Postbiotics: Going forward, consumers will continue to favour probiotic and prebiotic-infused products as well as those loaded with lesser-known postbiotics – generated during the process of fermentation – as gut-protective tools. 
Fibre: Fibre supplements, including the use of natural prebiotic fibre psyllium, touted for regulating gut movements and reducing bloating, will be reimagined in 2021, taking the format of powders and gummies to expand appeal across demographics.
Kombucha: Fermented tea drink kombucha will skyrocket post-pandemic thanks to its perceived health benefits like detoxification, gut health and immune support. It is also proving popular among sober-curious consumers and those looking for a healthier zero per cent ABV alternative to beer, wine and cider.
Stress-Management Gateways
Mood-boosting edibles and ingestible products are becoming a go-to to help alleviate symptoms of stress.
Adaptogens: A term often used interchangeably with nootropics, watch out for products featuring adaptogenic mushrooms as a way to manage stress – including lion's mane, reishi and chaga, and plants like rhodiola.
Medicinal herbs: Often used in Ayurveda – one of the world's oldest holistic healing systems, medicinal herbs like ashwagandha and shatavari are also manifesting in stress-reducing products.
Beyond CBD: As interest in Cannabis-infused edible and digestible products continues to swell, especially in the US, watch out for copaiba oil – resin from the Copaifera tree, which contains the same terpenes found in CBD and offers similar calming benefits, and could see it become a viable alternative to CBD.
Peak Performance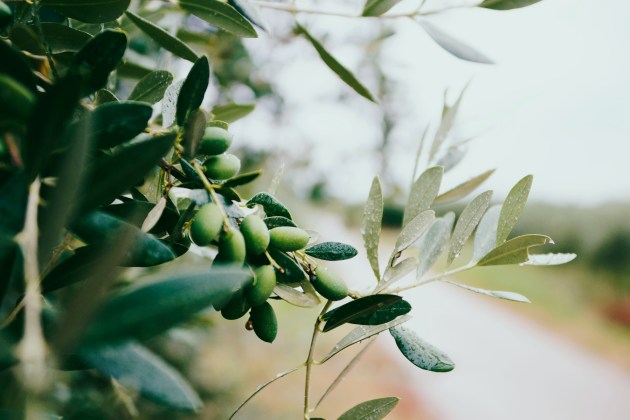 More than ever, consumers are compelled to keep their minds and bodies in pristine condition in order to cope with daily challenges and unforeseen threats. Protein's prominence is well-established in sports nutrition and it's still a drawcard for consumers seeking robust energy.
Protein-rich: Keep an eye open for protein-rich fava beans – a healthy, sustainable alternative to soya. Microalgae is also coming to the fore as a best-in-class health ingredient.
Super cognition: Ingredients with brain-boosting capacity, including olive oil, cacao and turmeric, will also take on new relevance in the coming months.
"Power wellness ingredients for 2021 offer versatility, affordability, taste and wellness," concludes Saven. "The prevailing mood around the pandemic has become less about panic, and more about resilience and readiness. This opens up plenty of exciting opportunities for product developers to bolster consumer confidence through ingredients that support, nurture and protect."