Australia's first accelerator program specifically designed for start-ups operating in the native ag+food sector is working with 12 early stage native food and agriculture businesses across Australia.
The program Ideas2Business (I2B), created by co-founder and CEO of Food Futures Company Dr Christine Pitt, has been designed to support the next generation of Australia's Indigenous food producers. 
Pitt said its goal is to help early stage Australian food-focused companies fast-track their growth and build a healthier and more sustainable future.
"Australia's native ag and food sector has great potential to become a successful world-class industry, and we are working closely with both Indigenous and non-Indigenous entrepreneurs and businesses to help achieve this," she said.
Each participant undertakes a tailored three-month program to help tackle their biggest individual challenges to growth, whether that's branding, product development, market intelligence, sales or supply chain.
The program, delivered in partnership with ThincLab (The University of Adelaide), includes access to a panel of expert mentors and advisors.
Pitt said: "The program is designed to develop their business ideas into offerings that will deliver economic, social, cultural, environmental and health benefits to First Nations people, other businesses in the sector with appropriate benefit-sharing, and the wider Australian community.
"This sector offers significant commercial potential, and we're dedicated to helping increase efficiencies and traceability, improve decision support and value chain innovation, and innovate their business models."
The 12 early stage native food and agriculture businesses
Dominic Smith & Andrew Fielke
Smith, a Yuin man, has been operating his Pundi Produce aquaponics business at Monash in South Australia, near the NSW border, since 2014. He produces seasonal herbs and vegetables as well as natives like warrigal, rivermint, saltbush, sea parsley, sea celery and wattleseed.
Smith said: "I've developed some good knowledge about growing native products, but after experimenting with my aquaponics system, I use even less water, land and labour than traditional agriculture. It works so well I don't have to use chemical fertilisers or pesticides. I'm a strong believer in using all-natural products which are more sustainable and produce a better food product.
"The accelerator is helping me to learn how customers choose what they buy and what motivates them, which all helps me when I'm working out what produce to grow and which markets to sell into."
Smith wants to create more opportunities for Indigenous people to become involved in the native food sector, through employment and potentially owning their own farms. 
Eddy Nye & Scott Triana
SOTA native fruit infused sparkling water. Their goal is to grow the brand and be synonymous with Australian natives. Triana is a seasoned start-up entrepreneur, having launched fashion ecommerce site Iconic. Growing up on the Atherton Tablelands in far north Queensland gave him an appreciation of native fruits, First Nations agriculture and its untapped potential.
Araluen Hagen
Through her family company 14k Brewery, Hagen makes low sugar soft drinks using seasonal fruits and native plant infusions.
"My business idea is to expand the non-alcoholic drinks that we make, introducing a new style of drink to our range, which has the health benefits of apple cider vinegar, local fruit and the complexity of Australian native plant infusions. I want to make these drinks more widely available to show case more of our fabulous indigenous flavours and support the growing trend of non-alcoholic grownup flavours. By working with members of the indigenous community and youth, I can contribute in the retention on knowledge about the indigenous plants, flavours and uses."
Cory Robertson
Runs three Indigenous enterprises including BoomA Food Group - a food and energy company.
Tracey & Doug Goebel
Native Oz Bushfoods. Launched in 2018 making jams , gourmet salt blends and savoury products. We have also started work on an educational garden on our 40 acre property, as well as a bushfood orchard that we will open for farm tours to educate and preserve culture. Our plan is to keep planting a range of native trees as well as the retail side of the business.
Hayden Marks
Created Melbourne Bushfood to bring native ingredients to domestic kitchens. 
Rachel McMillan & Sarah Drew
Based in McLaren Vale - McMillan has a background in hospitality and regional food distribution and Drew is a primary producer. Their goal to increase capacity of indigenous plants grown on the Fleurieu Peninsula for hospitality, pharmaceutical and botanical industries.
Jesse Gurugirr
Gurugirr comes from a conservation biology background with a passion for  indigenous foods and their high medicinal and wellness properties.
"I believe in protecting our cultural knowledge/IP around the use, farming and sustainable cultural practices in maintaining them. Having First Nation people represented in this sector is a powerful way to maintain culture and identity. My aim is to incorporate First Nation Biodiversity knowledge around our native food production and connecting culture to a contemporary economic business model that produces native produce whilst culturally empowering those involved."
Jida Gulpilil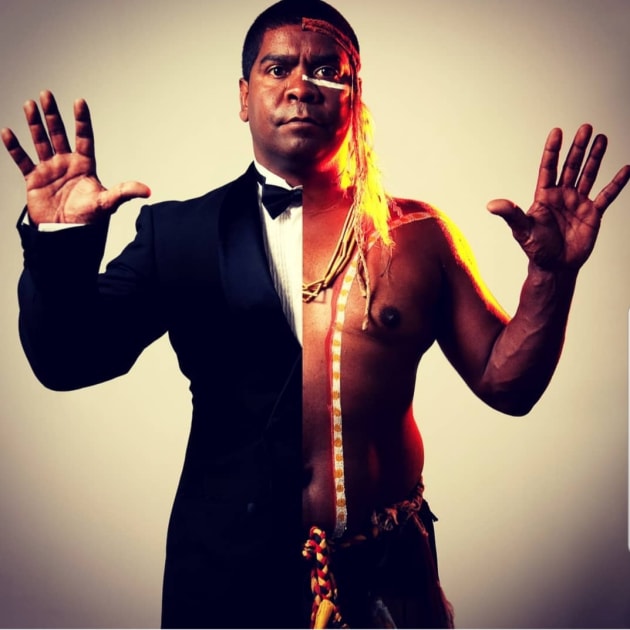 Influenced by his passion for culture, native foods and medicines. Gulpilil has a strong desire to improve the health and lives of his communities and always seeks ways to empower and inspire his people and the wider community with cultural and scientific knowledge particularly around connection to mind, body and country.
Gulpilil grew up in NE Arnhem Land and Victoria to specialise in identifying opportunities mentored by prominent elders and leaders of his communities to add new value to existing programs, projects that strengthen and enrich new innovative approaches toward pathways that deliver long-term employment and economic opportunities for unemployed Aboriginal and Torres Strait Islander peoples, disadvantaged and at risk youth, men and families
Leeanne Barlow
Home cooked meal delivery service in Melbourne with a focus on family favourite dinners and desserts using native ingredients in classic recipes. 
Niyoka Bundle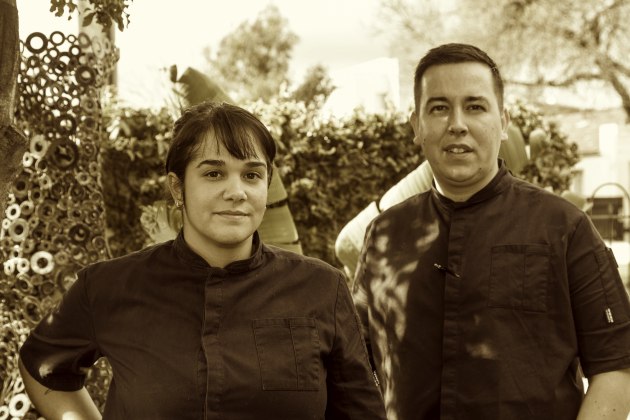 Pawa Catering, indigenous fusion of native and western foods. Bundle's mother is from the Gundijtmara people in Warrnambool, Victoria and her father is from the Yuin people of Bega, NSW. COVID-19 caused Bundle to refocus the business from catering to new markets, starting with a fusion pizza kit.
"We're looking to expand the product nationally, and then internationally when that's possible. One of the most valuable parts of the accelerator is time spent with mentors to help us develop our plans. They are opening our eyes to things we might otherwise have missed or could have done better.
"We're now looking to diversify the fusion pizza kit into other offerings like a curry kit and some vegan options, which are both areas for growth," she said.
Susan Crocett
Crocett recently bought a small farm on the mid north coast of NSW and currently grow waratahs, citrus and turmeric for sale.
Crocett and her husband both have science backgrounds and have worked in the conservation field for 20+ years. They are passionate about ethical and environmentally responsible farming and are keen to expand their enterprise farm into sustainable native foods. Combined with produce on the property already, including trials of various native bushfood species, she is keen to develop ice cream flavours with a native flair produced onsite - with hopes of expanding into agritourism.
There are currently opportunities for corporate partners, investors and funders to assist with the accelerator program, including direct sponsorship for the 12 inaugural projects in the Ideas2Business accelerator, or future program extensions.