Mars Wrigley Australia has invested $300,000 in its chocolate factory in Ballarat, Victoria, bringing new technology to the site to help locally produce the M&M's Pretzel. The investment forms part of the company's broader $37 million commitment for equipment upgrades.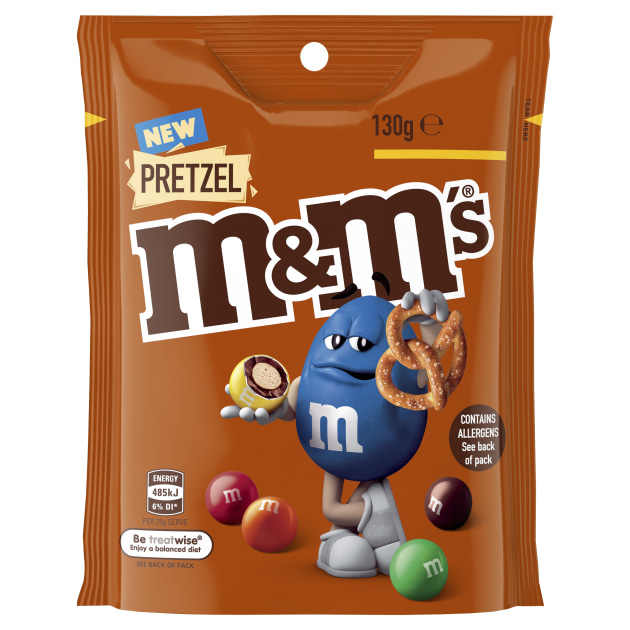 The Ballarat factory produces five billion M&M's per year, with the new M&M's Pretzel – a salty and sweet treat to soon be available in Australia for the first time – now the latest addition to the production line.
Mars Wrigley Australia is aiming to "continue to upgrade the factory to future-proof and advance its local manufacturing capability", building upon the site's 40th anniversary celebrated last November, as well as the $14 million investment to maintain and upgrade operations in 2018.
"We are thrilled to be introducing a new variant into our bitesize portfolio with our locally produced M&M'S Pretzel for chocolate lovers in Australia to enjoy," said Mars Wrigley Australia general manager Andrew Leakey.
"We are dedicated to continuing to support Australia's manufacturing sector and invest and innovate in infrastructure, equipment and processes at our local factories to ensure they remain world class. This latest project is part of our long-term ambition to continue to drive and develop our core bitesize brands that we manufacture locally in Ballarat."
Ballarat is one of four Mars factories in the world manufacturing and exporting Maltesers, and in 2012, the company invested close to $50 million to build a new Maltesers production facility. Ballarat is also the only Mars Wrigley factory in the world that has the capability to manufacture Pods.
Wrigley Australia ranked #16 in the Top 100 Food & Drink Companies 2019 report.