Non-alcoholic spirits brand, Lyre's, says partnering with the world's #1 DJ, David Guetta, will help the label's mission to change how the world drinks.
The non-alcoholic spirit market is expected to reach a 6.5 per cent compound annual growth rate in the 2023-30 forecast period.
In July, Lyre's completed a $34.6 million funding round, led by DSquared and Morgan Creek Consumer Fund. But its $179 million seed funding raise in May 2021, made the brand one of the fastest growing in the NoLo spirits category.
Lyre's range of non-alcoholic spirits contain the same natural essences, extracts, and distillates that match the aroma, taste, and appearance found in alcoholic classics. It includes Gin, Vermouth, Triple Sec, Tequila, Bourbon, Whisky, Rum, and ready-to-drink Negroni, Margarita, and Old Fashioned. It offers four ready-to-drink mixed cocktails and Classico Sparkling – Lyre's award-winning bubbly.
Lyre's started gaining a profile in 2019 as one of 150 Australian SMEs chosen to be featured on Amazon's Launchpad store. The following year it raised $16 million in a seed round, with investors including VRD Investment, Doehler Ventures, DLF Venture and Maropost Ventures with a number of European, American and Australasian family offices and HNWI also participating.
Lyre's is now available in 40 markets around the world.
Lyre's co-founder, Carl Hartmann, said, "I'm excited and privileged to announce our partnership with David Guetta. As one of the greatest DJs and producers of all time, and with over 100 million engaged fans worldwide across all social networks, I can think of no one better to help us on our mission to change how the world drinks."
Guetta was voted the top DJ in DJ Mag's Top 100 on 18 November, the fourth time he's taken the top honour – previously in 2011, 2020, and 2021. He has sold more than 10 million albums and 65 million singles globally and has more than 14 billion streams.
This is Guetta's first foray into the non-alcoholic spirit market. He said, "We're about to change the party scene together! Now everyone can enjoy great-tasting drinks without alcohol, no matter where you are – at a bar, a club, or just chilling at home. It's all about inclusivity and freedom of choice!"
Hartmann said public awareness of well-being and health, particularly amongst younger adults, underpinned the usage of NoLo alcohol drinks. Around 35 per cent of alcohol drinkers are concerned about the effect of alcohol on their well-being and health, which rises to 53 per cent among 18–34-year-olds.
"With David's following worldwide, performing at top nightclubs and festivals, I'm looking forward to working together to introduce Lyre's onto menus at venues globally. This will allow people to have better-for-you options when they are out watching their favourite artists perform and always have the option to feel included," Hartmann said.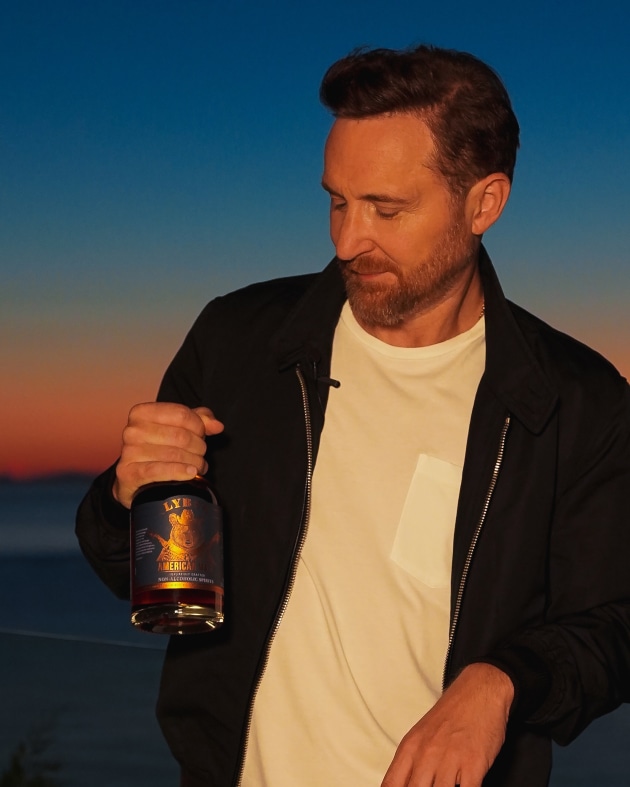 Guetta said, "There's always that 'cheers' moment at events. Many people think it's bad luck to cheers with water, but Lyre's is a non-alcoholic alternative that allows me to enjoy the moment with a quality drink, without consuming alcohol.
"I am super happy to announce my partnership with Lyre's. We are the number one non-alcoholic spirit brand. You can be at a party, you can be cool, you can be social. Cheers to you, to happiness, to the party ... without alcohol but with Lyre's."
Lyre's is backed by investors D Squared Capital and Morgan Creek.