As consumers look for healthier alcohol options, they are also looking for the products that satisfy their rising eco-consciousness. Accolade Wines is one company adapting to meet consumer goals. 
It does not feel that long ago when wine lovers were wailing and gnashing their teeth at the change from cork to screw-top, and yet today, with the industry one of the leaders when it comes to exploring new and more sustainable ways to transport their varietals, consumers are well and truly on board.
Head of Global Marketing at Accolade Wines Sandy Mayo says Australians are increasingly interested in enjoying wine in ways that are better for the environment.
"Aussies have been known to be early adopters of sustainable practices and value these as part of their purchasing choices. Sustainably focused, new, and nostalgic alternatives are being well received for their lesser environmental impact. Every small step counts," Mayo says.
And the ongoing innovation pays dividends when you consider 58 per cent of regular drinkers worry about climate change and are trying to minimise their personal impact; 73 per cent of millennials make a conscious effort to buy products in recyclable packaging; and 54 per cent of regular wine drinkers aged 18-34 always buy sustainable products where possible.
In the bag
One of the latest innovative formats to enter the wine market is the bagnum, a pouch format that is roughly 20 times lighter than a standard wine bottle and has 20 per cent less environmental impact.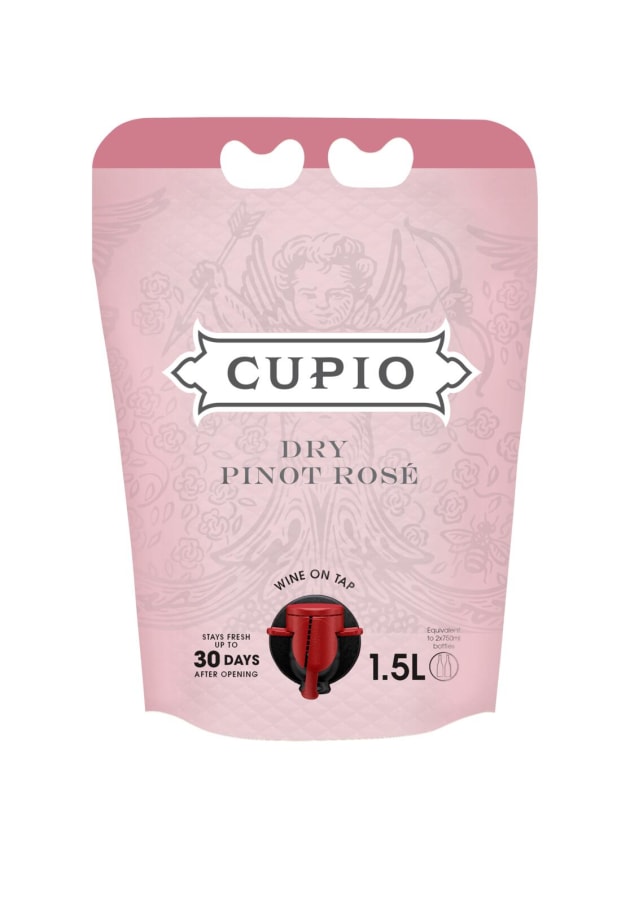 As well as being lightweight with a lower carbon footprint than conventional bottling, the bagnum is easy to open and pour, has a carry handle, can stand in the fridge door, holds the equivalent of two bottles of wine (1.5 litres) and will keep wine fresh for up to 30 days after opening.
Over summer, Accolade used the bagnum for two of its Riverland Cupio wines, the Pinot Noir and Dry Pinot Rosé.
Putting on the spritz
Mayo says the ready-to-drink category has surged in popularity in the last few years.
The health and wellness shift has given rise to low- and no-alcohol drinks as well portable single-serve formats gaining popularity.
IRI Market Edge research found the canned wine category grew 14 per cent in 2021, with sparkling wine still dominating the category and accounting for 83 per cent of sales. Low alcohol wines grew by 27 per cent in 2021.
"Millennials have played a strong role in the rise of the segment. Demand for refreshment, flavour and convenience has grown, alongside the zero-waste aspect of the ready-to-drink can, signalling this new wine trend is here to stay," Mayo says.
Accolade's sparkling wine brand Yarra Burn released a collection of premium spritzes in a ready-to-drink can that are lower in alcohol (9% ABV) than existing traditional sparkling wines in four varieties: Prosecco Spritz, Rosé Spritz, Prosecco Spritz with Orange Bitters, and Cuvée Spritz.
"We've seen that aluminium can dominate the wider beverage industry for years with both beer and the latest seltzer craze. This ready-to-drink category has surged in popularity globally, and within Australia over the last few years," Mayo adds.
Toting credentials
Accolade is also trialling the world's first closed-loop wine distribution system with ecoSpirits. A reusable ecoTote pack is being used with Banrock Station Pinot Grigio, Rosé and Pinot Noir ecowines.
The new circular wine solution offers full lifecycle wine preservation from winery to point of service.
EcoSpirits' patent-pending ecoTote 3.0W format has a stainless-steel cap liner to comply with wine contact material standards, and a tinted internal glass vessel to ensure ultraviolet protection for wines during transport and storage.
The wine is delivered to hospitality venues in a fully reusable 4.5-litre glass container instead of individual 750millilitre wine bottles.
Empty ecoTotes are returned to the ecoPlant, where they are sanitised and refilled to the bottling standards of organic and biodynamic wine certifications.
EcoSpirits says the new circular wine technology will preserve the bottle presentation and consumer brand experience in hospitality venues, a distinct difference from existing keg and tapped wine solutions.
Wines that become available in ecoSpirits' global closed loop network will also benefit from the same cost and carbon footprint reduction as premium spirits.
In the trial, wine will be presented in reusable ecoTote packs, which can be refilled at a wine ecoPlant in Sydney.
This article first appeared in the April 2022 edition of Food & Drink Business.