With global taste and food ingredient company Kerry celebrating its 50th year, Kim Berry caught up with John Cahalane, the CEO and president of Kerry Asia Pacific, Middle East & Africa, to discuss the milestone, current business climate, and his time with the business.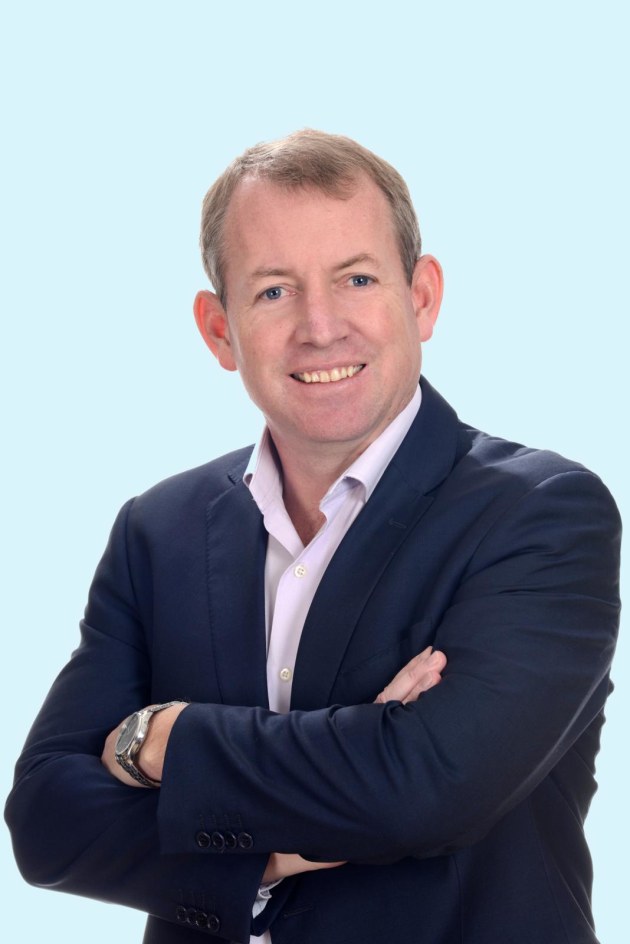 As Kerry marks its 50th year, thepresident and CEO of its AsiaPacific, Middle East & Africa (APMEA) business, John Cahalane, is celebrating his 20th anniversary at the company.
In those two decades, he worked in the US for three years and 15 years in Latin America before heading to Singapore to lead the APMEA operations.
Cahalane says, "The region is very exciting and at the same time, our customers have many different problems and challenges. I'm also struck by the rich cultural diversity and the energy and passion of the people in the various areas."
He explains that a major milestone like Kerry's 50th year allows reflection as well as a renewed focus on the future. Doing so for a company that has 22,000 employees is no mean feat, with the theme 'Expanding Horizons' encompassing those themes along with fostering a sense of curiosity about Kerry's capabilities to attract new talent.
Unfolding trends, new challenges
Meanwhile, trends continue to unfold, and Kerry's clients are looking for ways to meet customer expectations. Cahalane says that across all markets there is demand for better taste, more authentic and natural flavours, and local experiences.
"Consumers want enhanced nutrition for better health and overall well-being and more convenient and affordable options to match today's on-the-go lifestyles.
"To top it off, sustainability is important: people want products that are made with cleaner labels and natural, easily recognisable ingredients, transparency, and more responsible sourcing of those ingredients," he says.
The result is significant pressure on manufacturers and all food and beverage channels to meet those demands while also predicting new emerging trends.
"We have an extensive solutions portfolio covering food safety and security, clean label, positive and balanced nutrition, proactive nutrition, and personalised nutrition, that helps our customers move along the Sustainable Nutrition spectrum," Cahalane explains.
The ANZ angle
In the Australian and New Zealand markets, research by Kerry reveals consumers across all age groups are interested in food and beverages with functional benefits, with demand for immune support, joint health and digestive health particularly high.
Kerry's 2021 Global Consumer Survey on Immune and Digestive Health showed that a strong immune system and healthy gut were top reasons why Australians would buy a healthy lifestyle product, and 74 per cent prefer to get health benefits from food and beverages than from supplements.
"Among consumers in Australia, demand for functional foods and beverage has continued to grow. Since Covid, one in four Australians say they are buying more fortified products," he says.
In terms of health benefits in foods, immune health ranked #1at 54 per cent, followed by digestive health at 47 per cent, with 53 per cent of Australian consumers strongly associating probiotics with good gut health, second only to fibre.
The survey also found 34 per cent rely on fruit and vegetable juices to strengthen both their immunity and digestive health.
Australian consumers are more likely to buy a product if it is supported by scientific data, and the likelihood to purchase comes down to research and transparency, with 47 per cent of Australia's millennials saying they are more likely to buy a healthy lifestyle product if they have done their own research on the ingredient and its benefits.
Looking locally, operating globally
Another important factor for success, Cahalane says, is having facilities close to customers to enable better understanding of local cultures, methods, and markets while also discovering local talent. He says the opening of Kerry's ANZ Development and Application Centre in Brisbane, Queensland in 2021, was an example of that.
"It allows us to continue to support more than 100 local and regional food manufacturers who can now conduct intensive research and development projects using the centre's New Product Development facilities including lab testing, sensory market analysis and manufacturing pilot lines.
"This greatly reduces the innovation cycle and the requirements for customers to run trials within their own manufacturing facilities, thereby improving their efficiency and ability to meet tight timelines to launch new products.
"Being able to bring together the breadth of Kerry technologies under one roof is key to improving our speed to market and our agility to meet customers' needs," he says.
Forward focus
Cahalane reflects on Food Innovation Australia Limited's (FIAL) findings that one of the major challenges for the Australian food and beverage industry is its ability easily adapt and respond to rapidly evolving consumer needs and changing business and market conditions.
"The Department of Agriculture and fisheries has also identified nutritional value, addressing customer demand, and agile supply chains as major drivers in the sector.
"The focus for revenue growth in our ANZ business over the coming years will come from a focus on our core end use markets of Meat, Beverage and Savoury and emerging categories such as Supplements & Functional Food and Beverages and Plant Based Food & Beverages," Cahalane says.
The local plant-based market cannot be ignored, with Australia the third fastest-growing market in the world and expected to be worth $3 billion by 2030.
While 55 per cent of Australian consumers intend to eat more plant-based products, more than one third of New Zealanders are already eating less meat or none at all.
"In fact, 72 per cent of Australian consumers believe a flexible diet that includes meat alternatives gives them more options to meet their health goals.
"FIAL reports 43 per cent of Australian consumers say current offerings lack the taste and texture of meat, 50 per cent agree that food labelled as plant-based can be described as delicious.
"All this shows that the plant-based market is dynamic and continues to evolve, with the region presenting an incredible opportunity for innovative, great tasting plant-based foods," he adds.
Leading the team
When Cahalane joined Kerry, he was struck by the level of time senior management spent with candidates during the hiring process.
"It showed me that they appreciated the importance of talent and the process of recruiting the right people. This is what I expect of my senior leaders in our business today, that they invest their time and energy in their people.
"Once you have the right talent, if we take care of them and give the right experiences and support, I believe they will take care of our business," he says.
For Cahalane that leadership translates into Kerry working with food and beverage companies to produce healthier, nutritious products to satisfy consumer demands, feed a growing population, and are ultimately better for people, society, and the planet.