Handcrafted and brewed in Australia, Saint + Sinner has launched an alcoholic kombucha as a healthier alternative to traditional alcoholic beverages. The family business is based in the Illawarra region of New South Wales.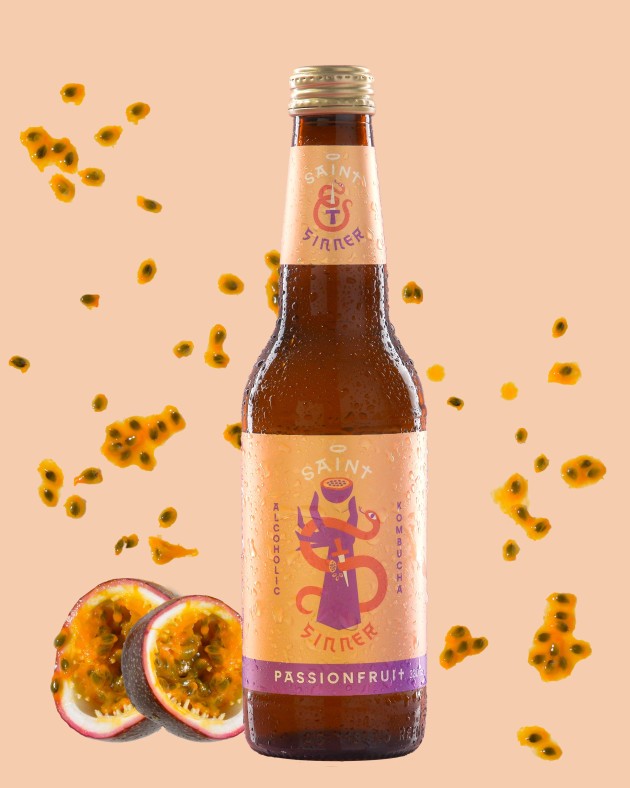 The kombucha is organic, vegan, gluten-free, low in sugar, and contains no preservatives. It is currently available in three fruity flavours: Watermelon, Pine-Lime Coconut and Passionfruit.
The development of a healthier kombucha was inspired by founder Linda Goldspink-Lords' experience with gut health.
Lord said she has prioritised gut health after experiencing a major health crisis.
"I struggled to find alcoholic drinks which were low in sugar and having even a few glasses of a sugar-laden wine left me feeling rough the next day," said Goldspink-Lord.
As a result of the COVID-19 lockdown last year, Goldspink-Lord's son Riley Lord decided to help her create a hard kombucha for the Australian market as a better-for-you option.
Lord  said their research revealed a gap in the market they could fill. While they were new to the alcohol industry, they're excited to see their brand's potential, he said.
"So many of the ready to drink options out there are full of sugar and preservatives – we were determined to create something which people could feel good about drinking.
"Not only does Saint + Sinner taste great, it's also better for the planet. Our small batch fermentation process means every bottle is ethically and sustainably created, and our amber glass bottles help keep those good bacteria alive and well," he said.
The Lord family also run Poseidon Animal Health, which produces gut health supplements for animals such as dogs and horses.