The world's fourth type of chocolate – ruby chocolate – is taking ice cream form as Magnum launches two new varieties in its Luxe range, paired with fruit.
Ruby chocolate was first launched in 2017 by chocolate manufacturer Barry Callebaut, which took around 10 years to develop. It is made from Ruby cocoa beans sourced from Ecuador, Brazil and the Ivory Coast of West Africa.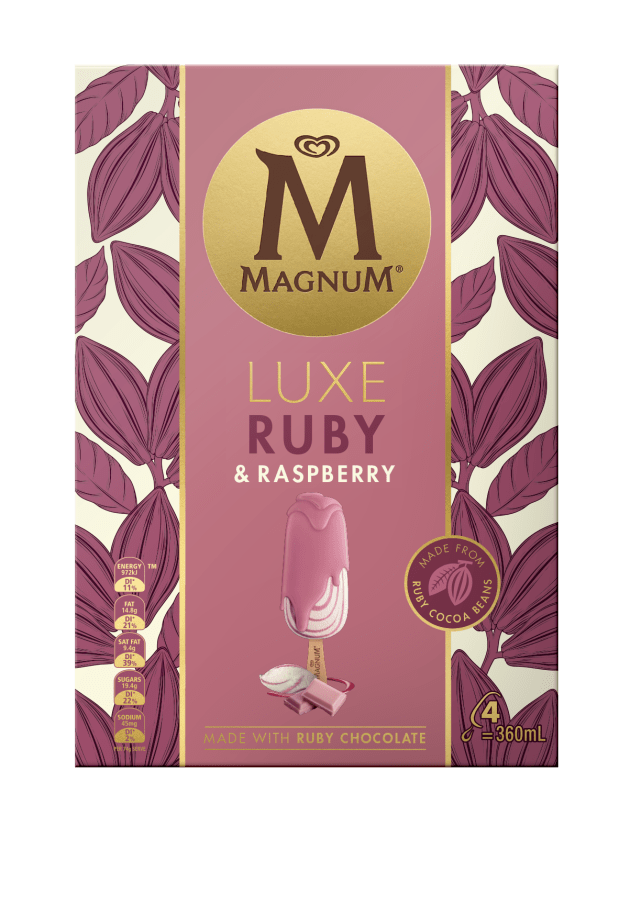 Due to the specific crafting process, there is a natural berry-like flavour and pink tone that is free from artificial colours and adds a new taste dimension to chocolate.
Magnum has released two new ice creams – Magnum Luxe Ruby and Raspberry, and Magnum Luxe Rube and Blood Orange – and says it is the first ice cream brand to pair ruby chocolate with ice cream.
The new range is available nationwide in Coles, Woolworths, IGA and independent retailers for RRP $10.50 for a four-pack and RRP $4.70 for individual sticks.